Bravo Cura
Celebrating Josť Cura--Singer, Conductor, Director
Concerts
Home | Up | Early Concerts | 2010 Seoul | 2010 Veszprem | 2014 October Moscow Gala | 2014 October Stabat Mater | 2014 November Zabrze | 2014 December Vilnius | 2015 February Budapest | 2015 Catania (Conductor) | 2015 Gyor Hungary | 2015 Nowy Sacz Poland | 2015 Buenos Aires | 2016 Symphonic Ceske Budejovici | 2016 Dubrovnik | 2016 Misc | 2017 St Petersburg with Award | 2018 Concerts
---
Josť Cura in Russia - Gala + Award
With the greatest tenor of modern times Josť Cura! We're for pure sport and pure art! Bravo!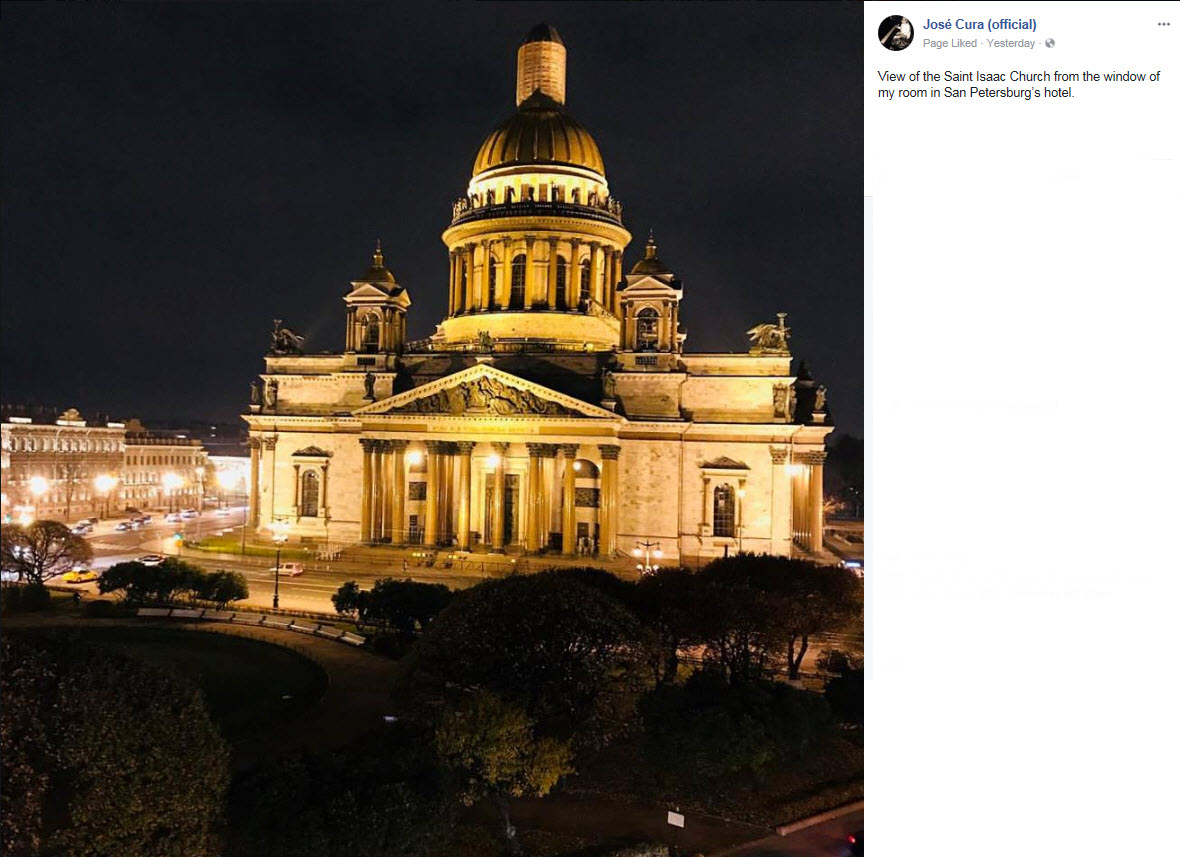 Josť Cura in Russia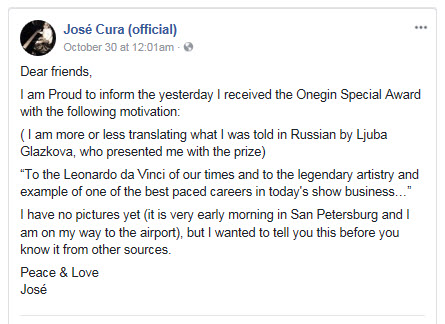 Josť Cura has been awarded the Onegin Award based on his career-spanning creative collaborative relationship with Russian.

He is the first non-Russian artist to receive the statuette of "Onegin," under the motto "From Russia with love".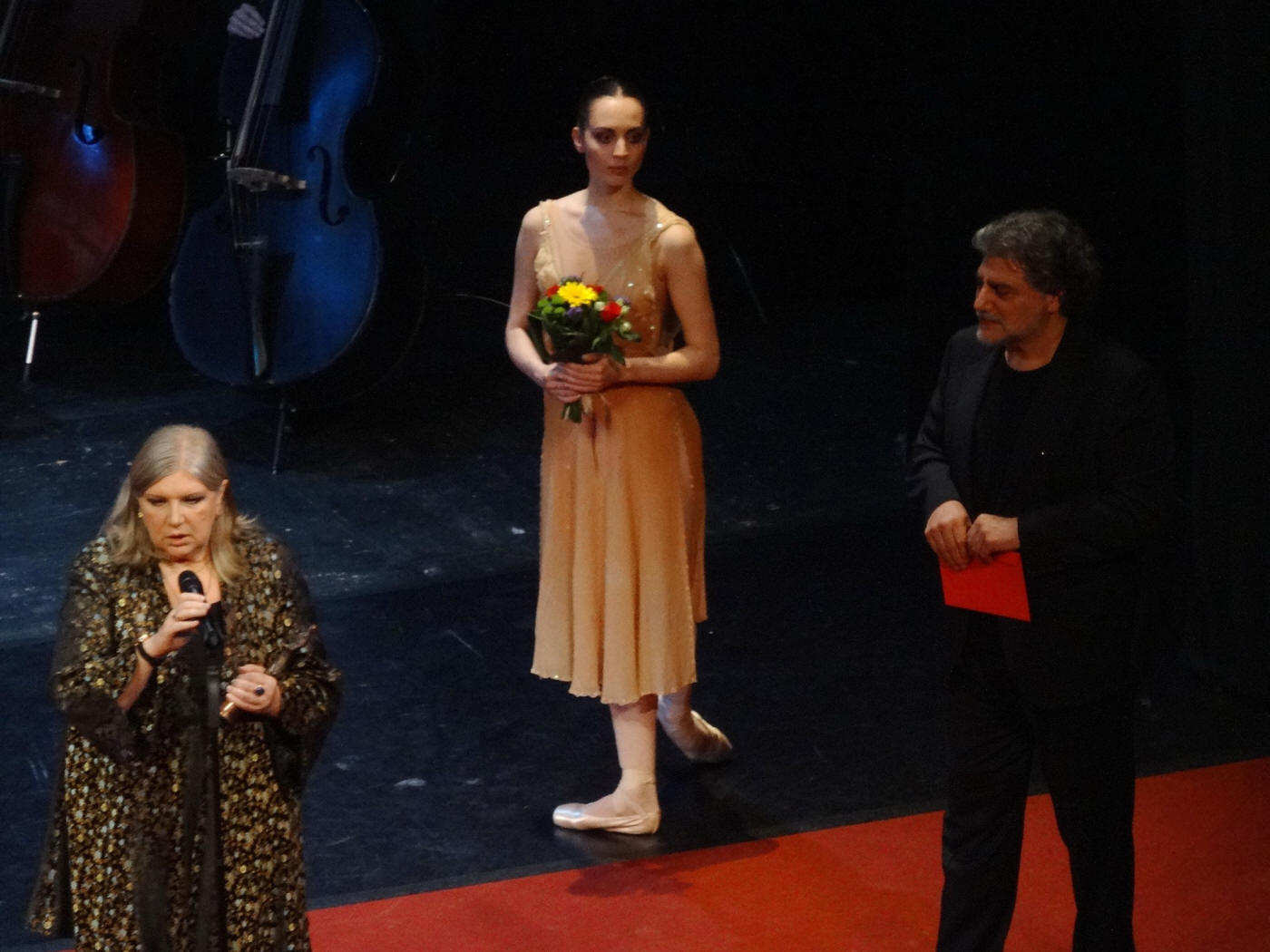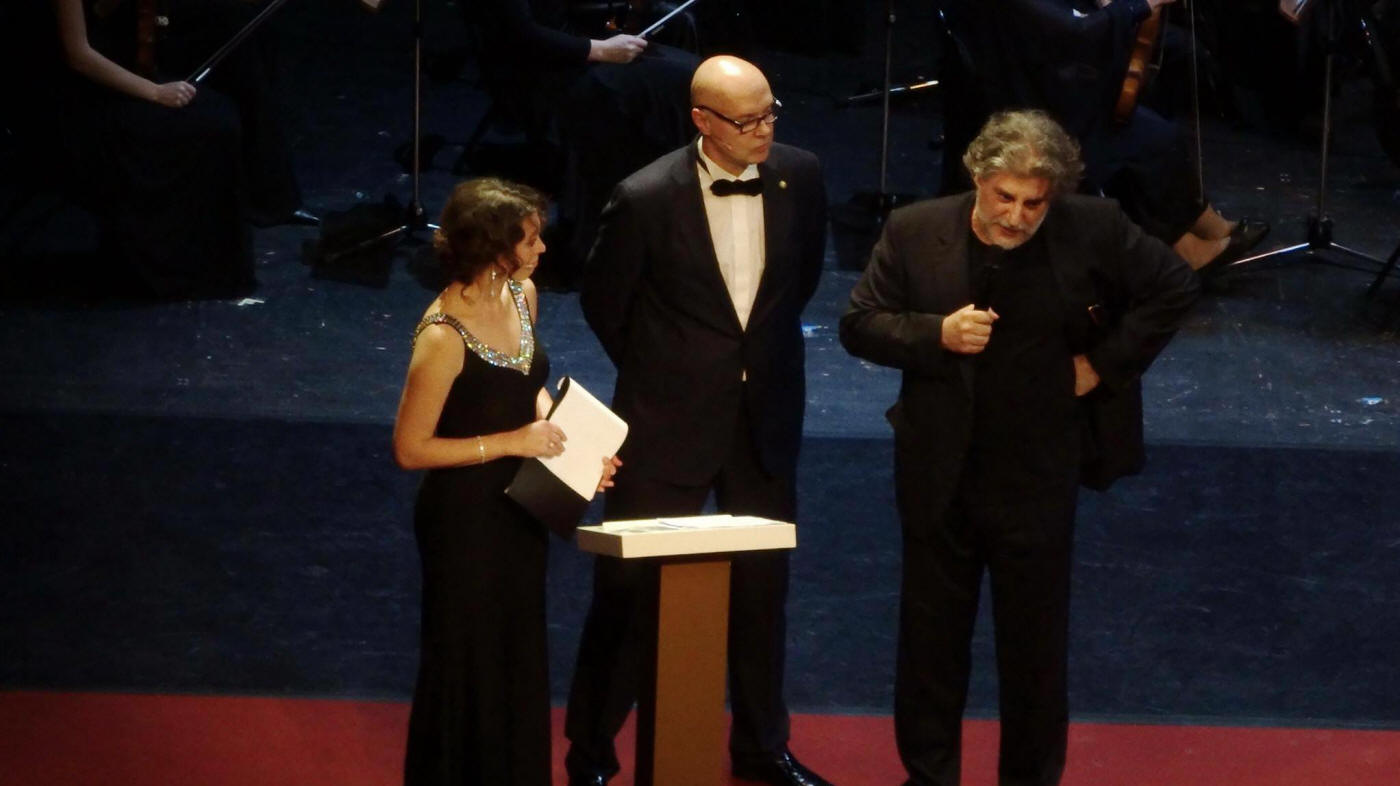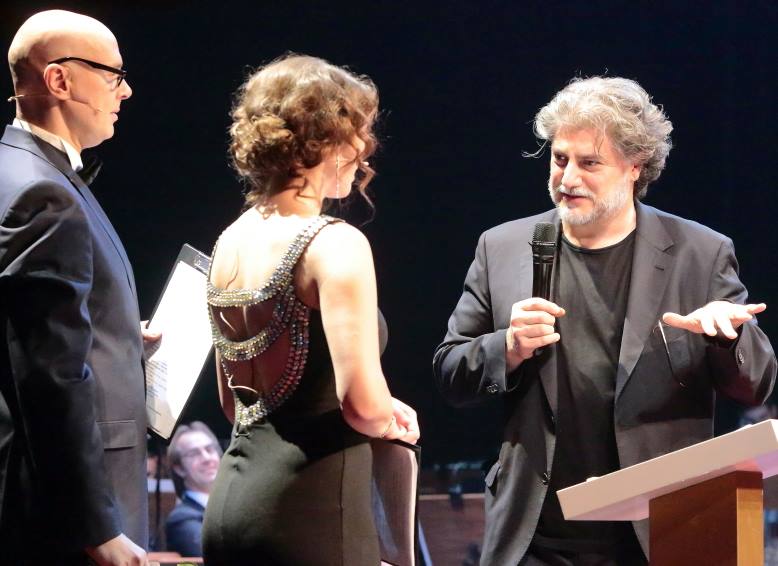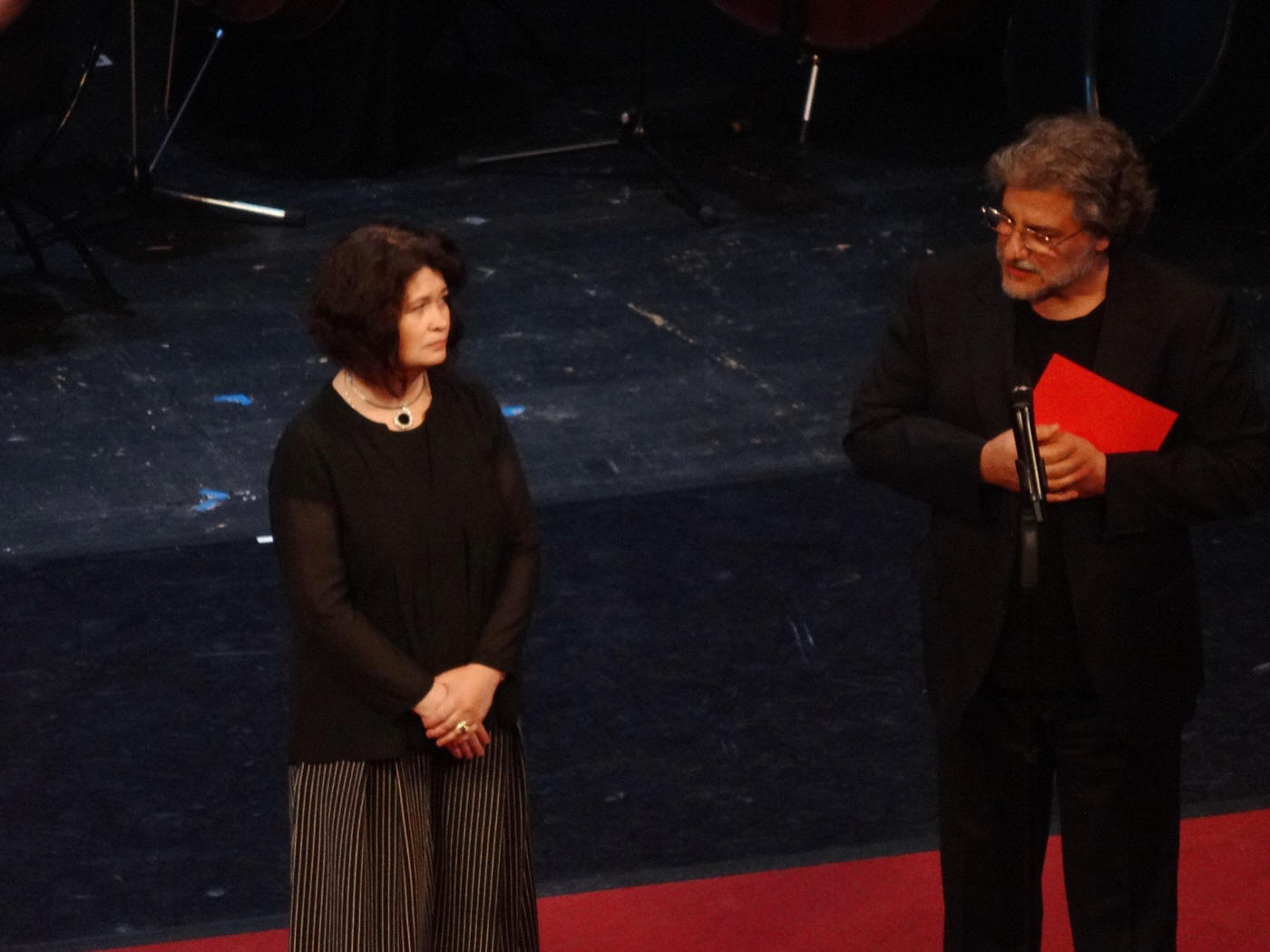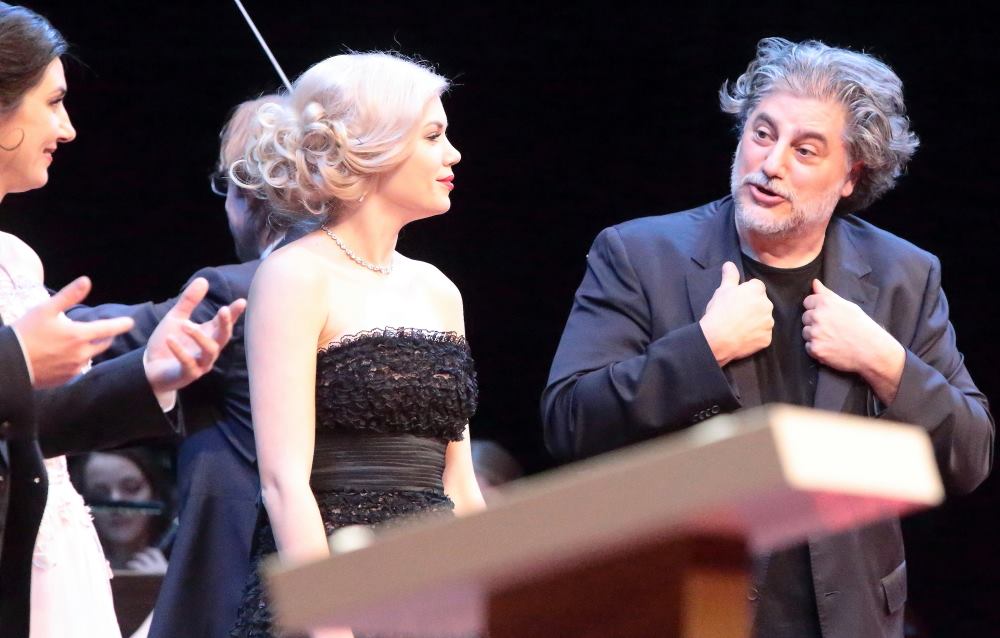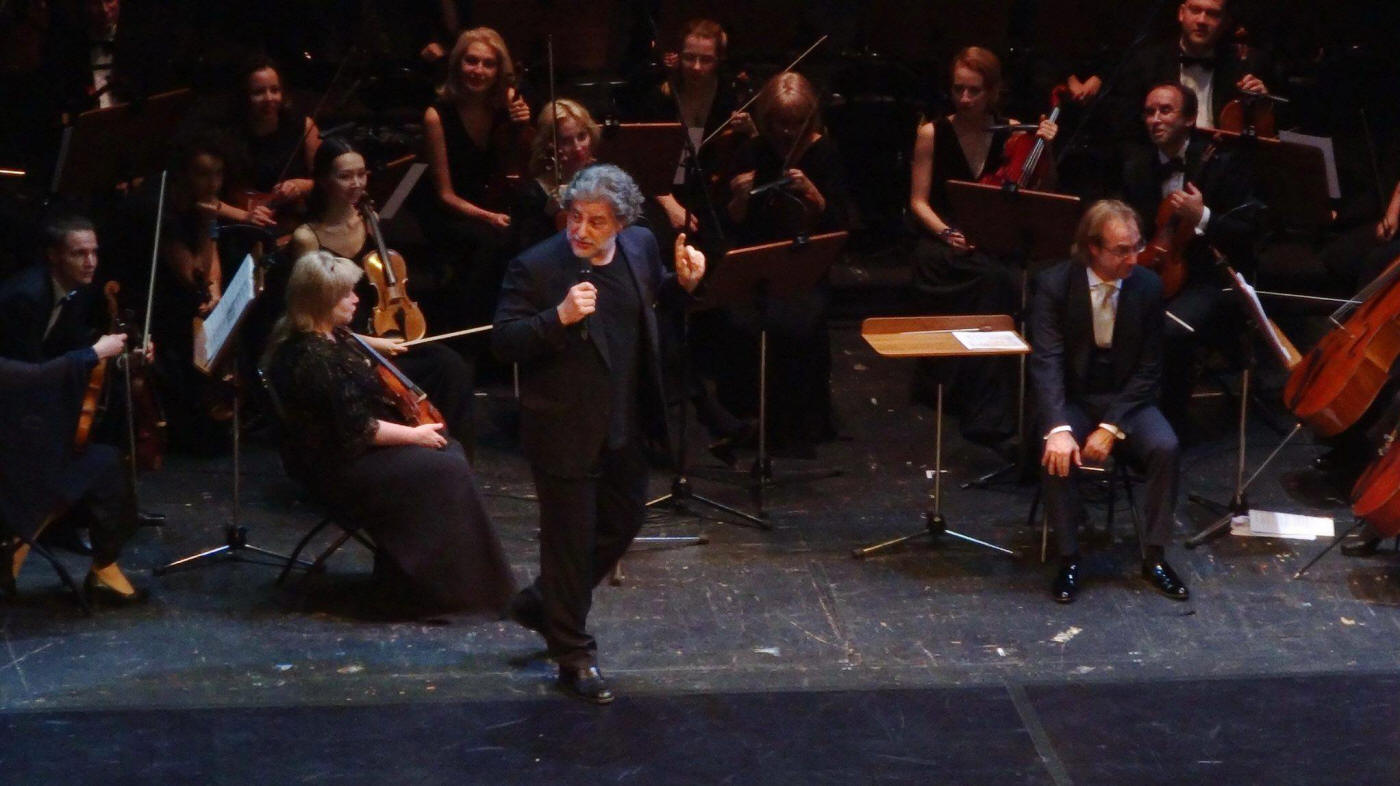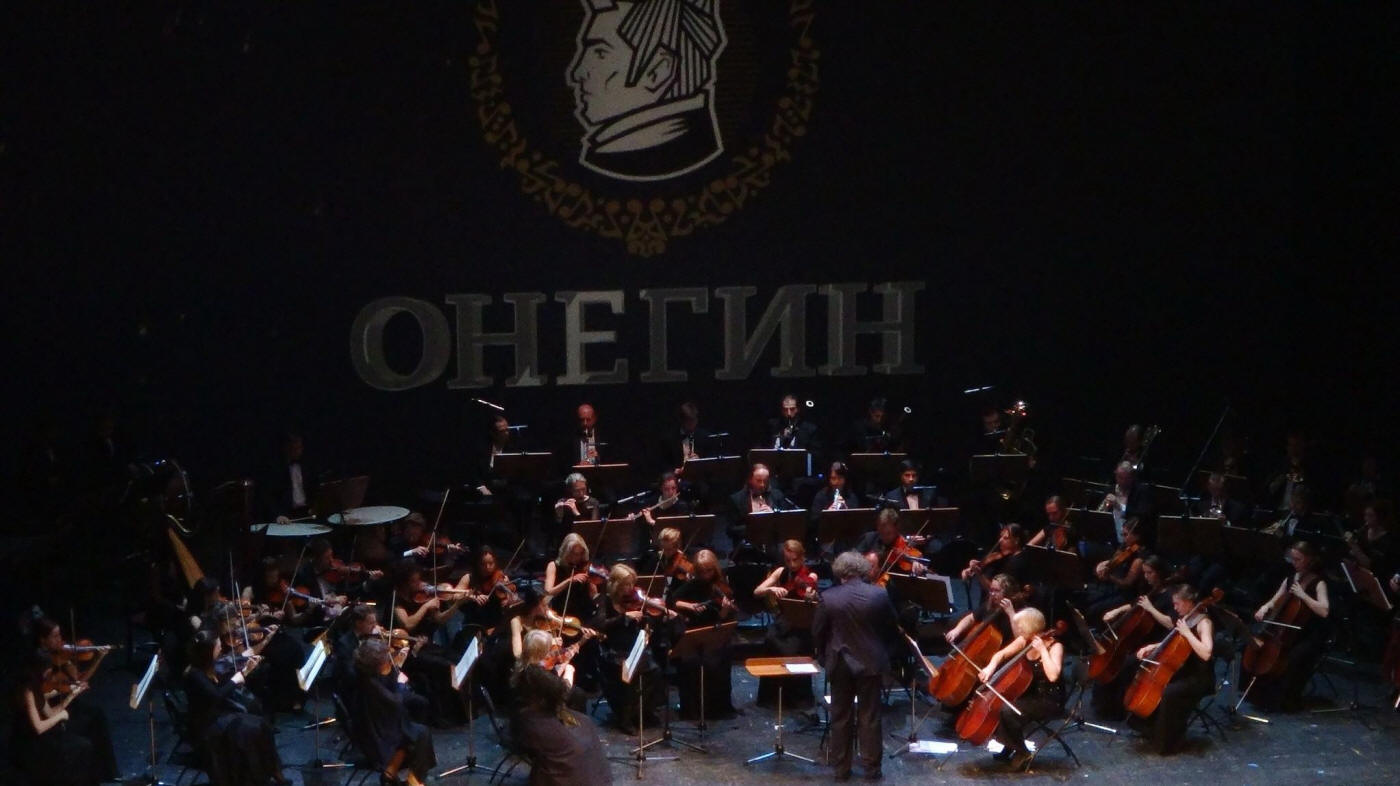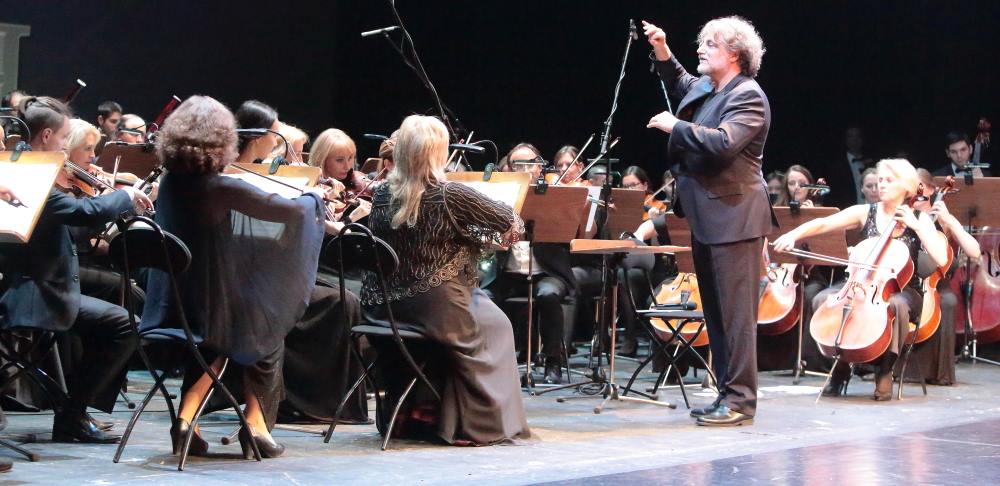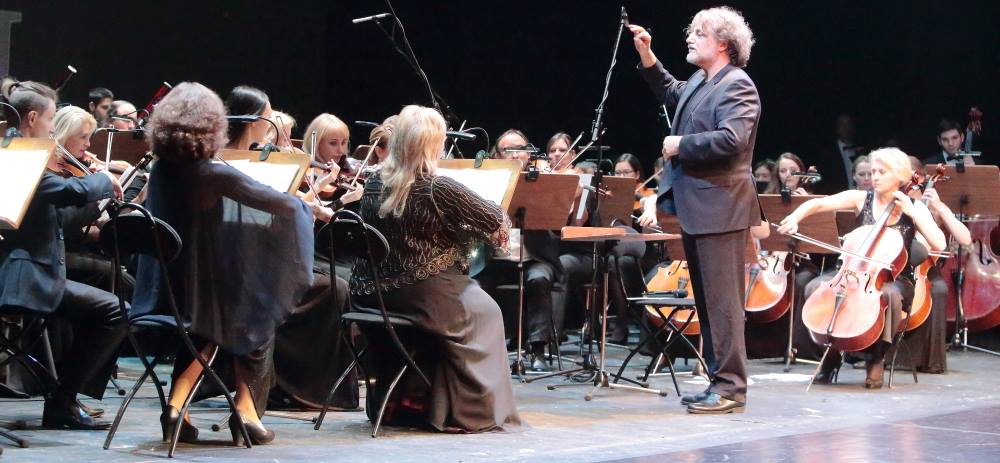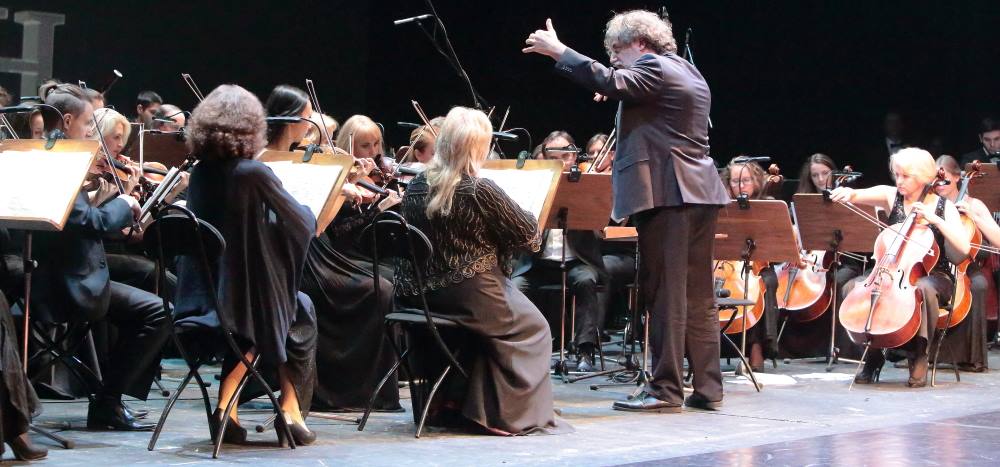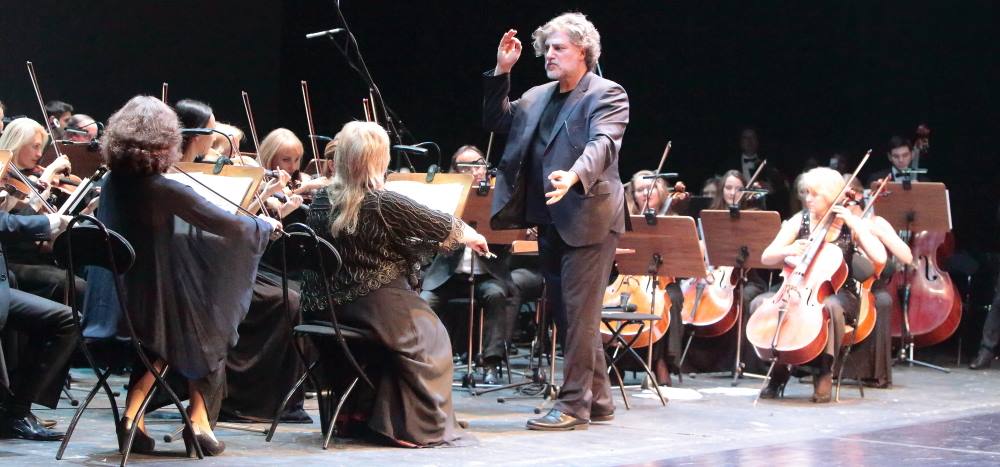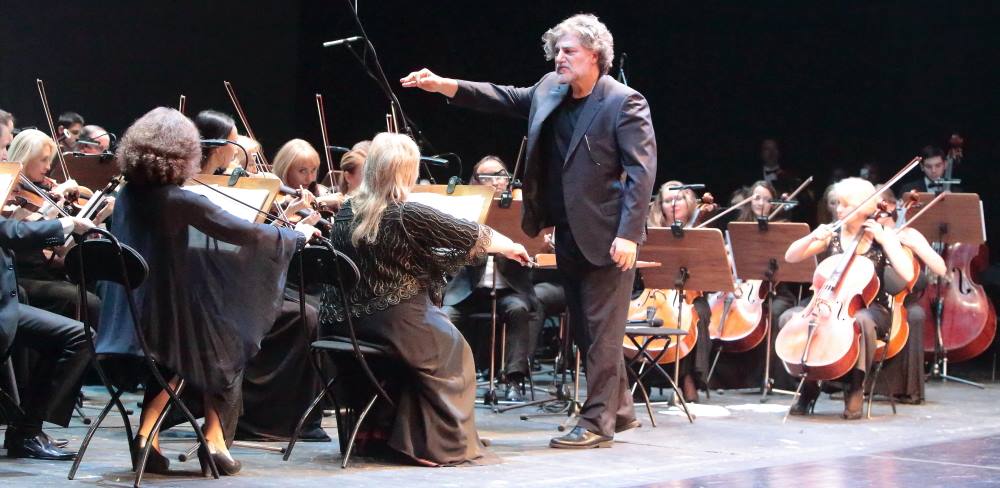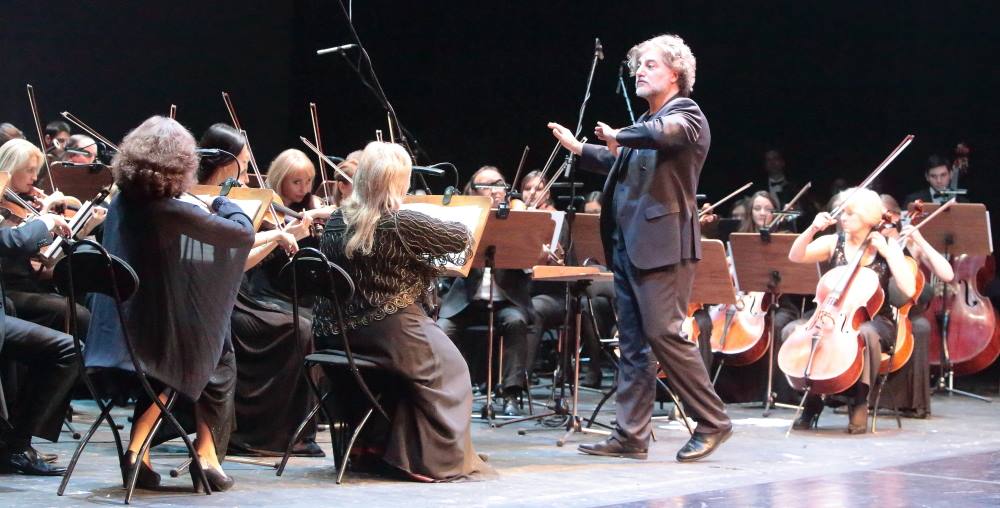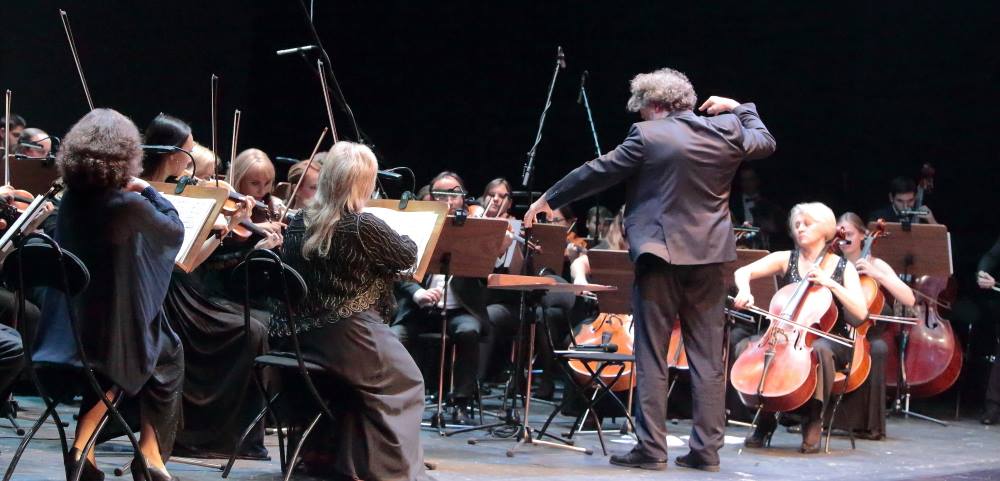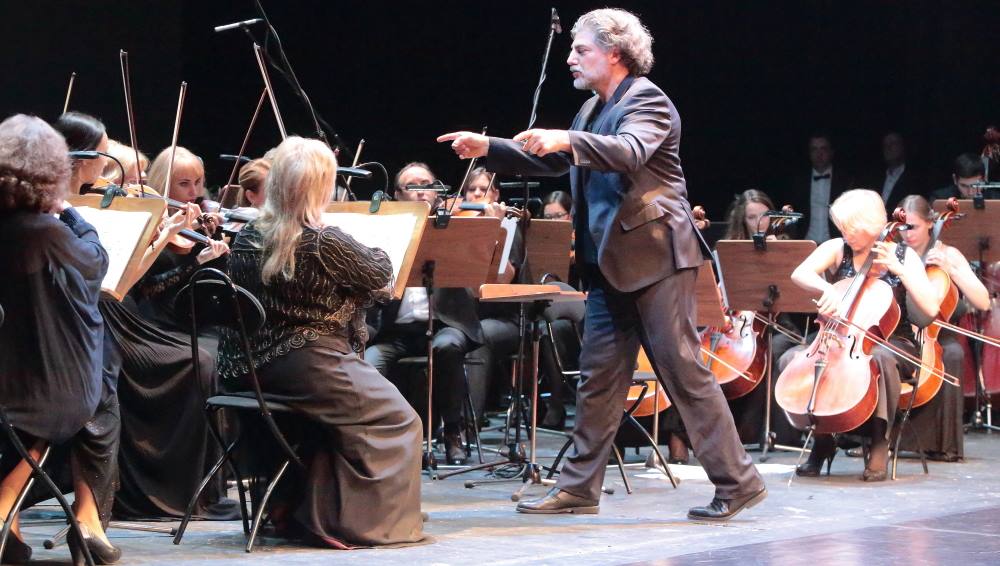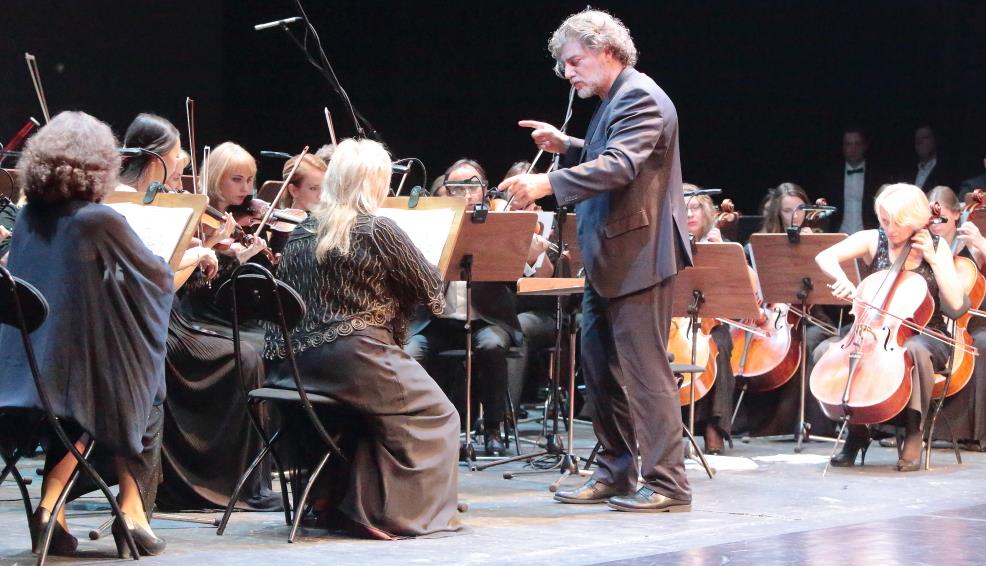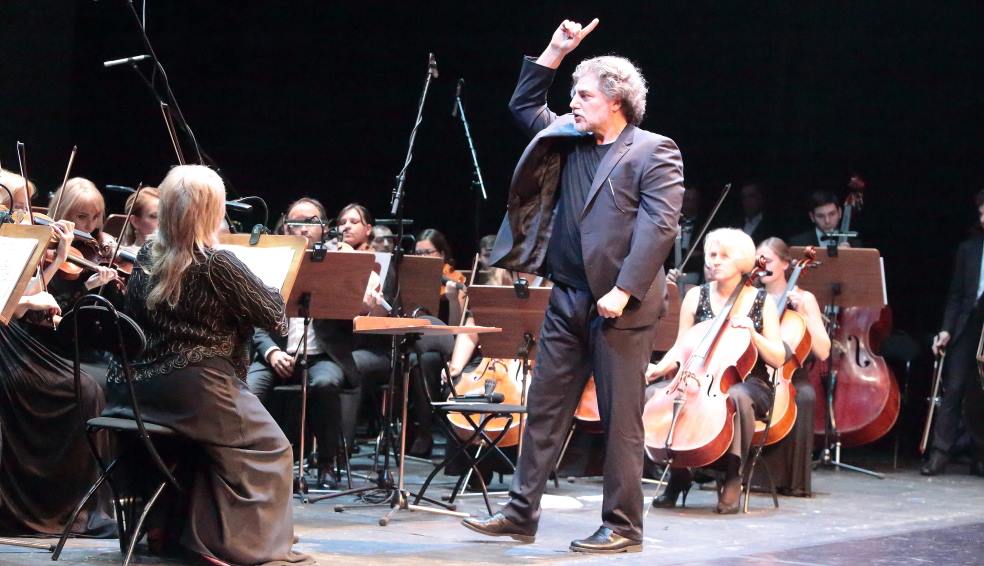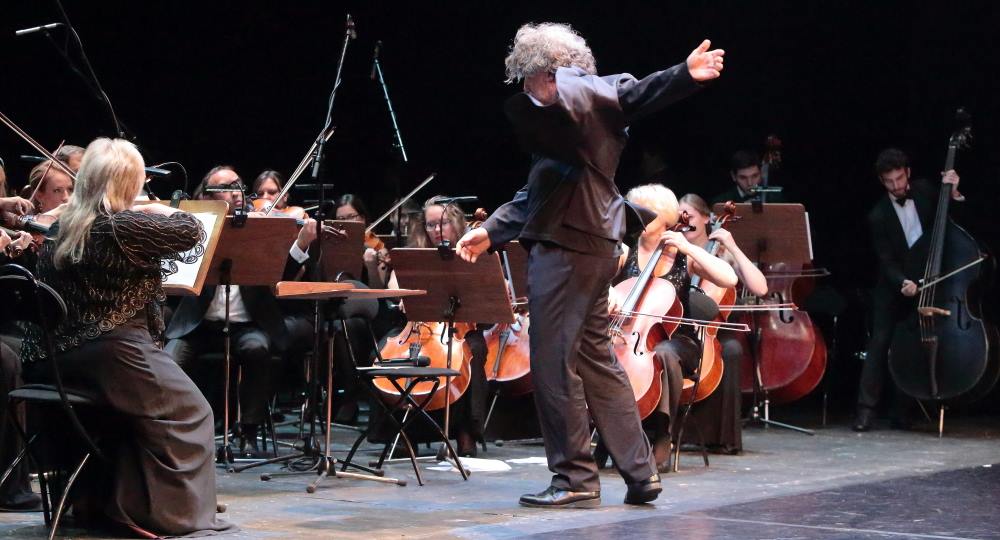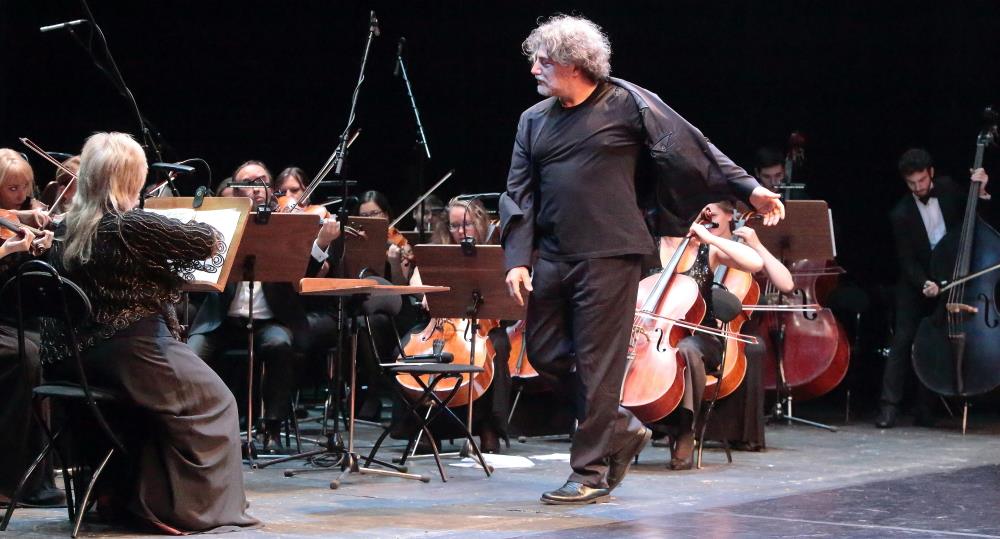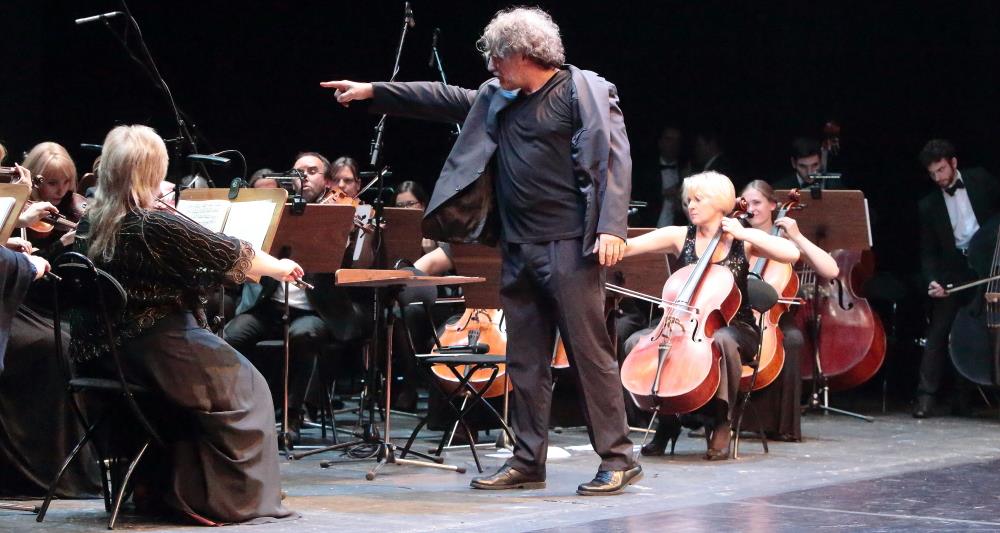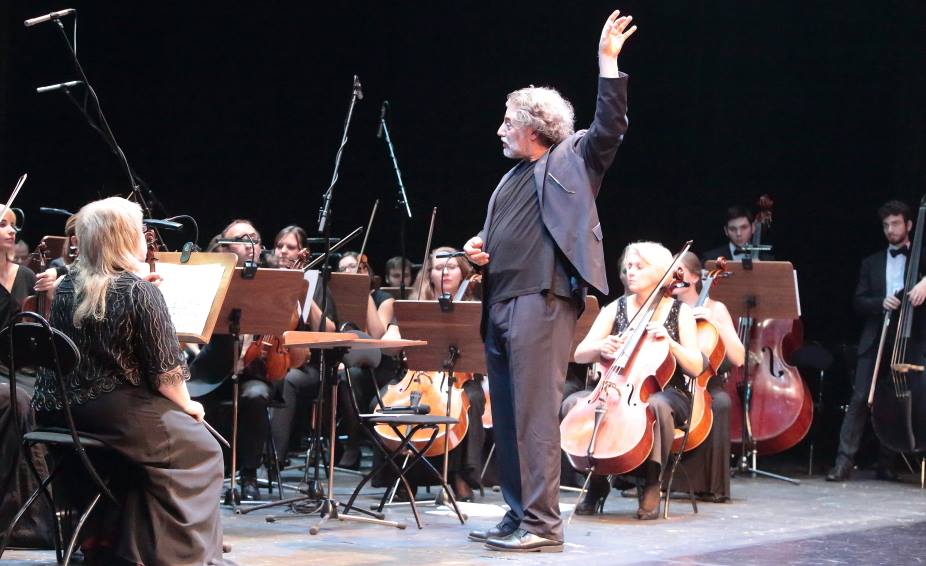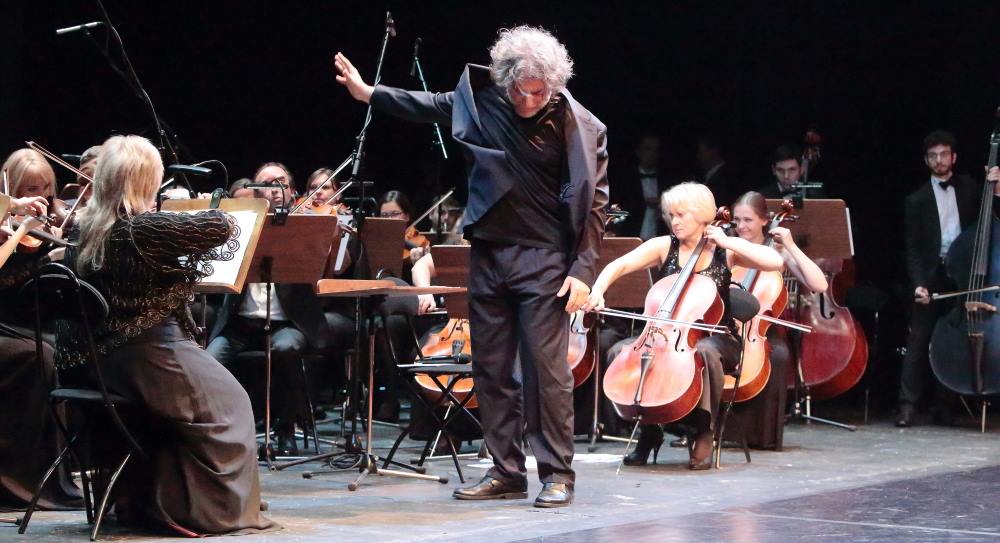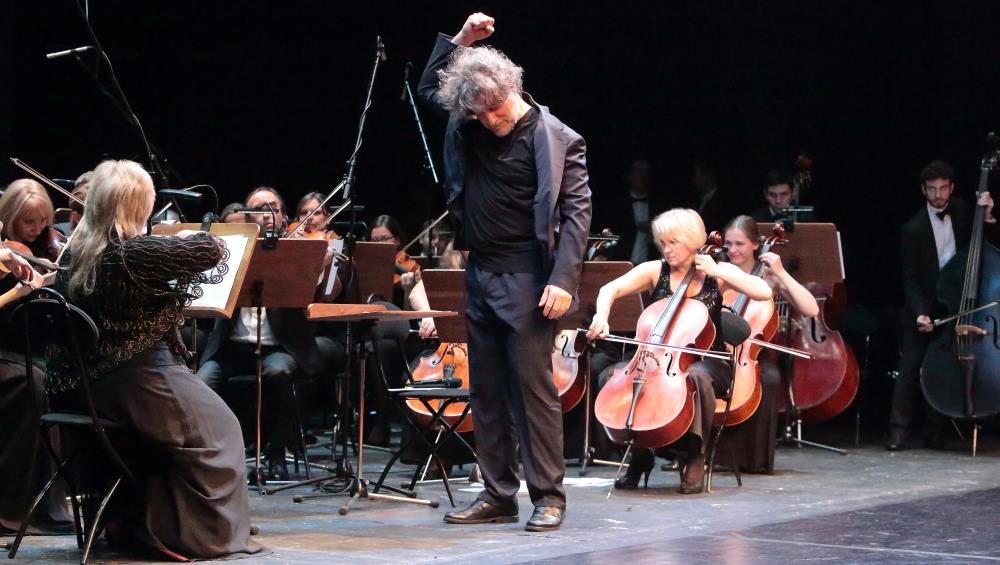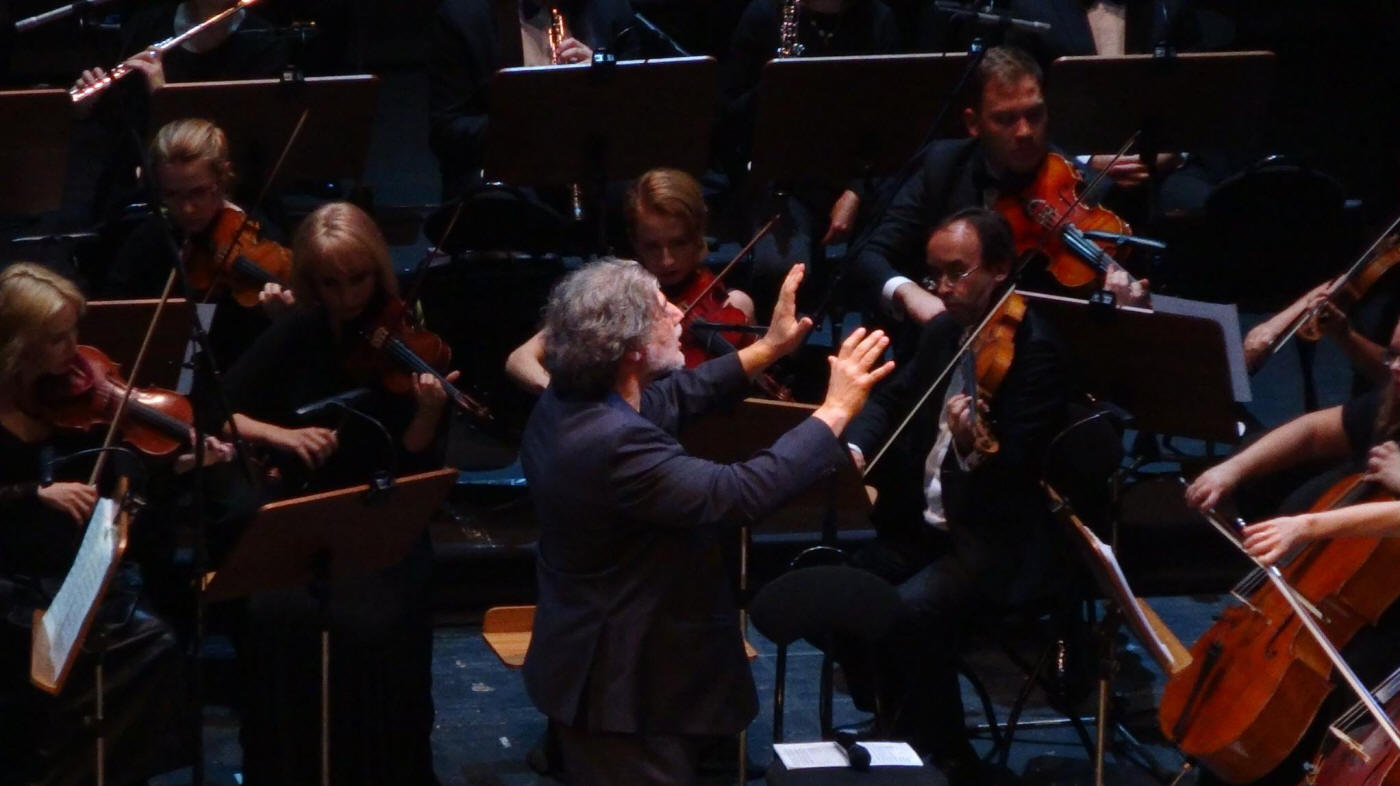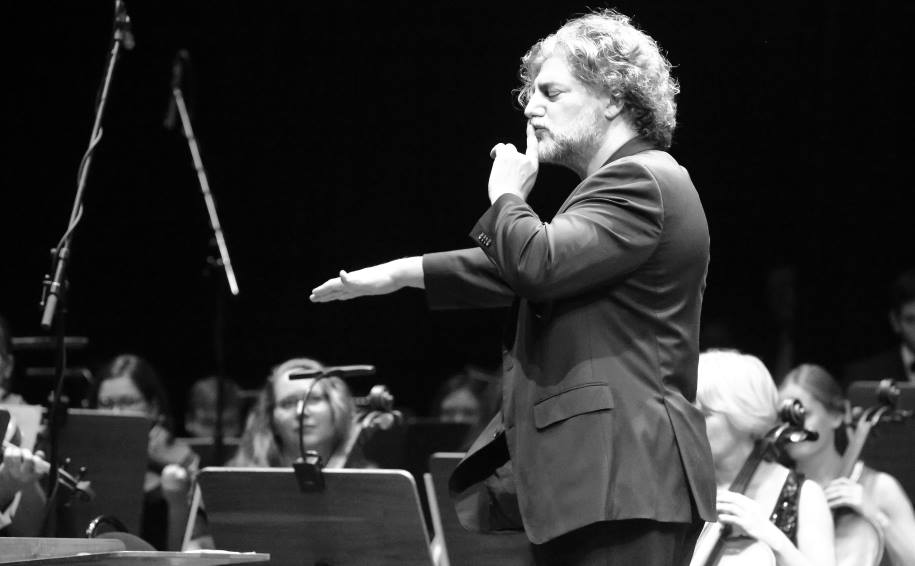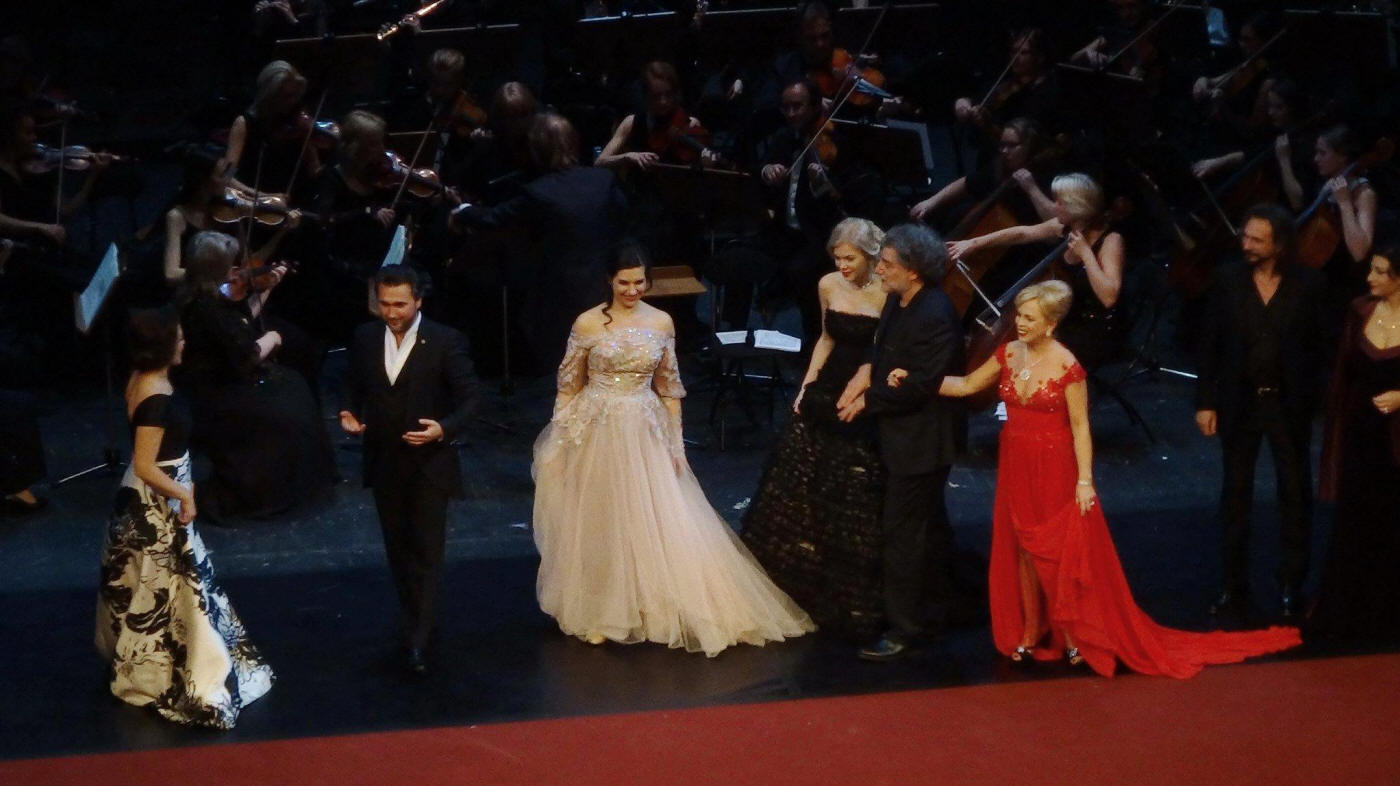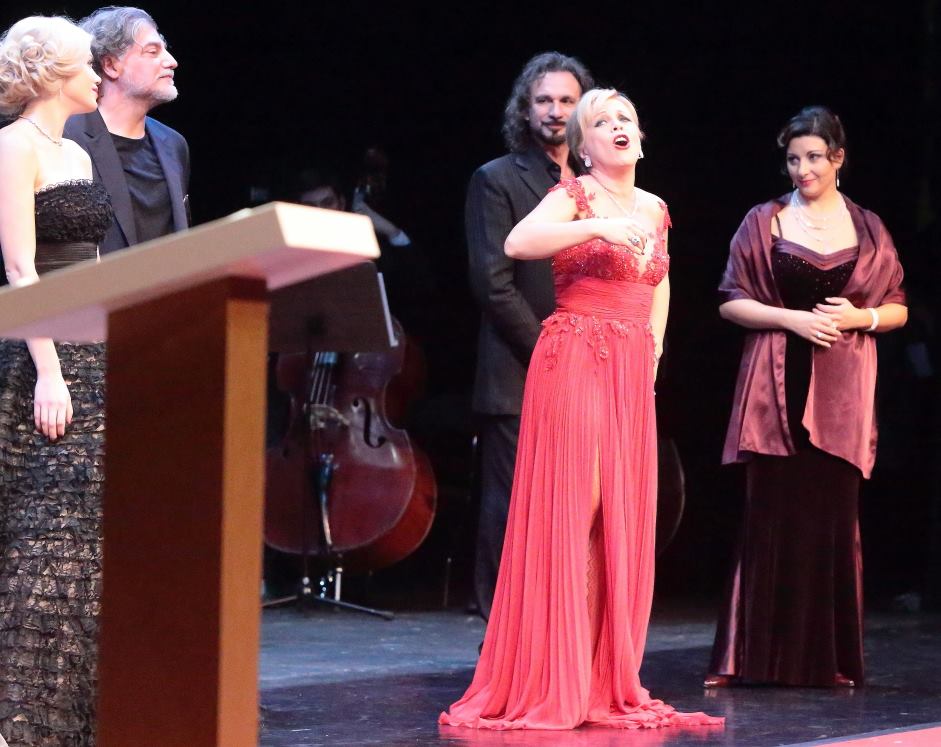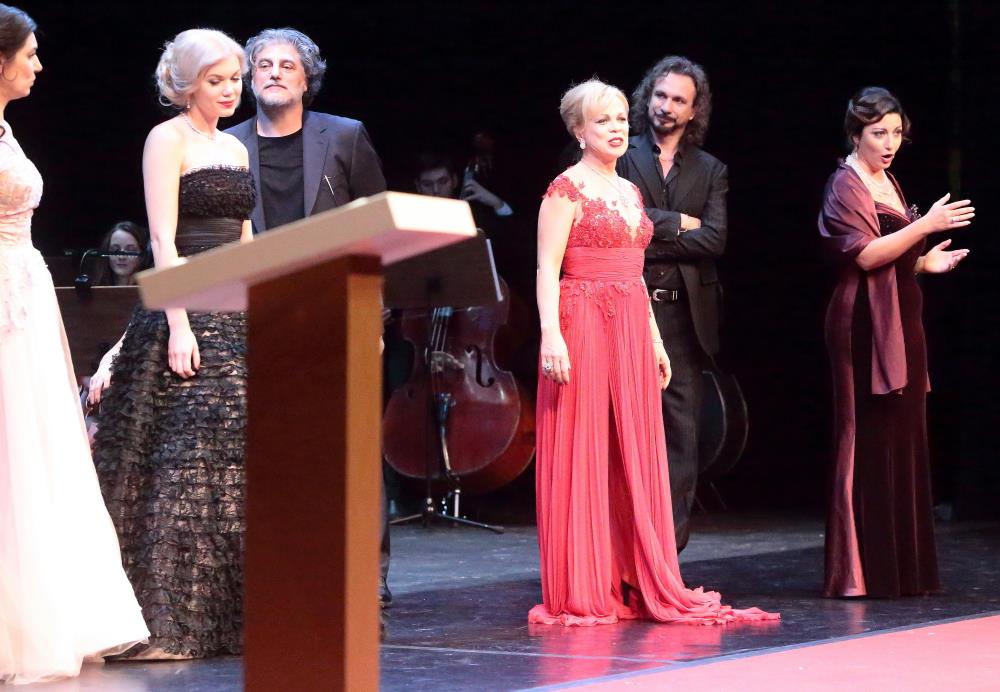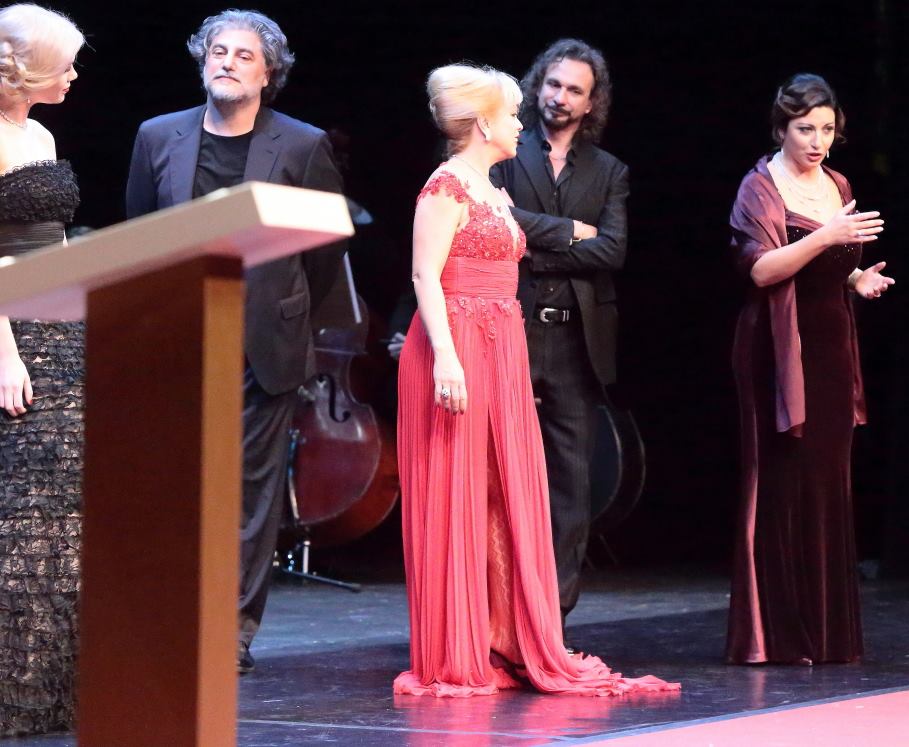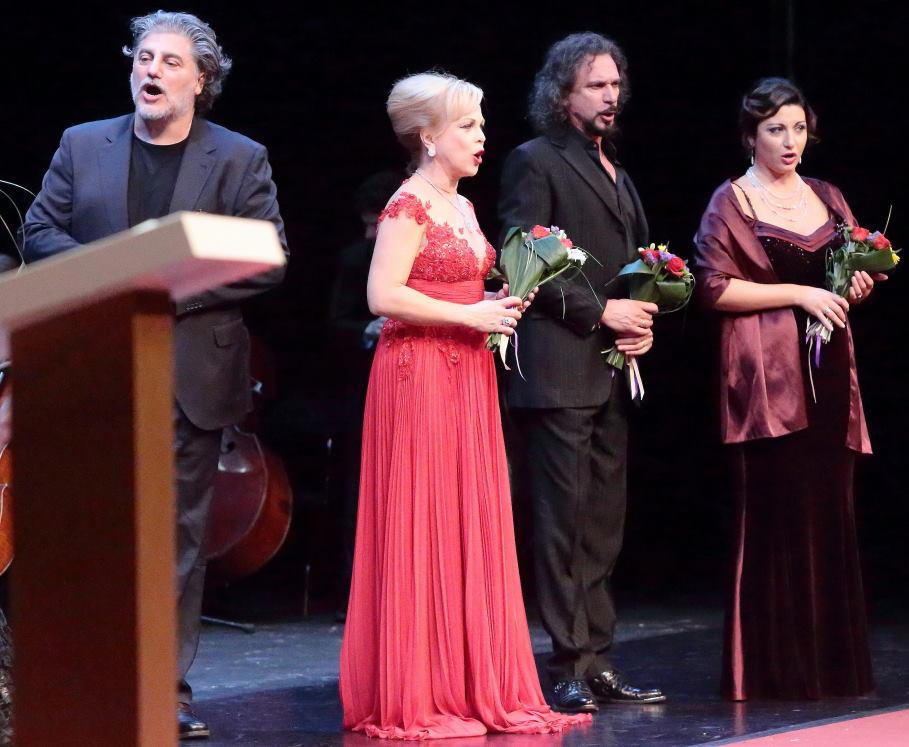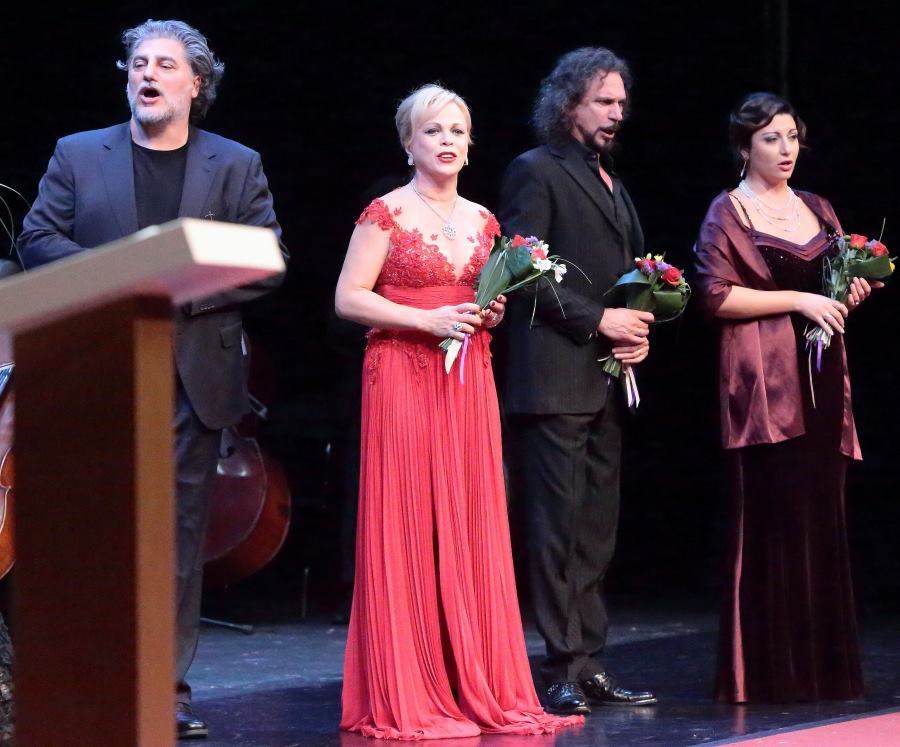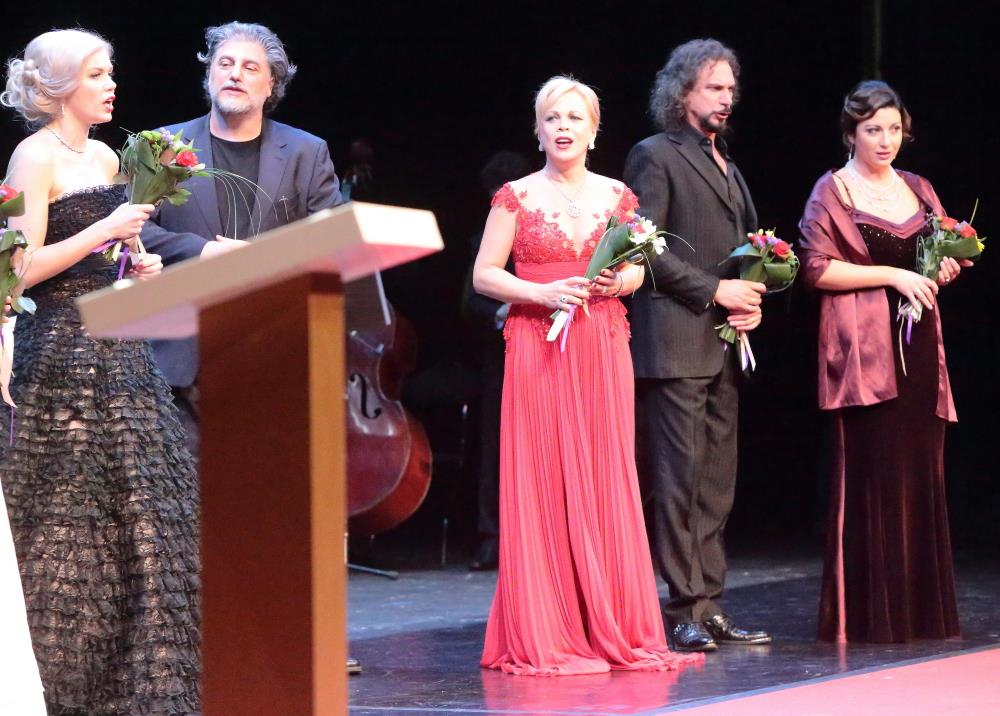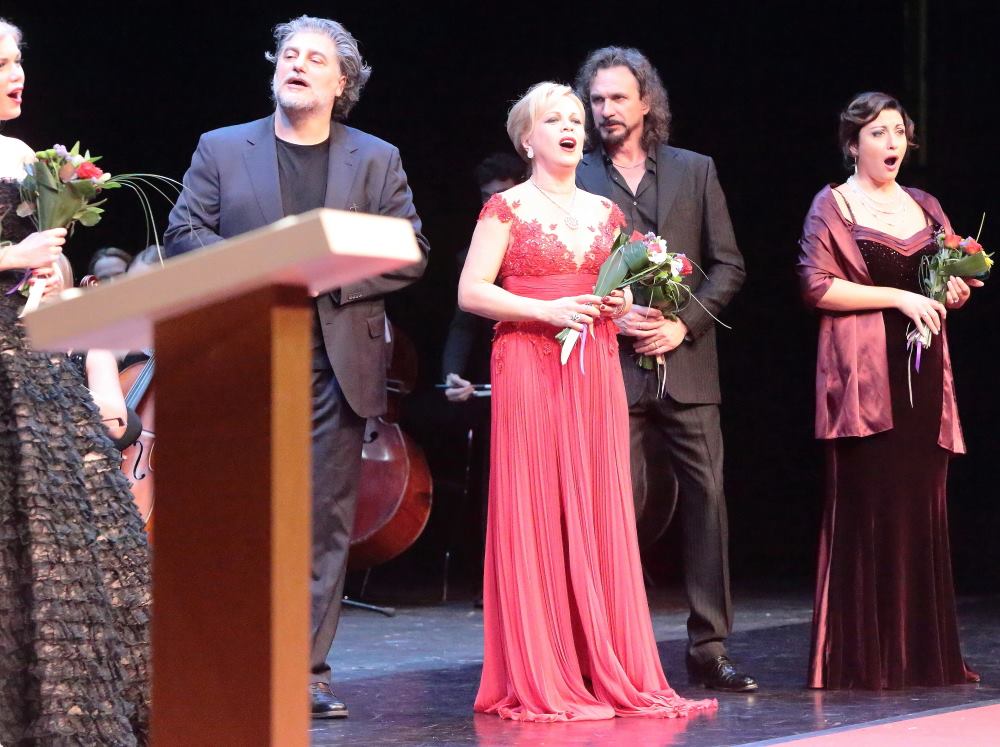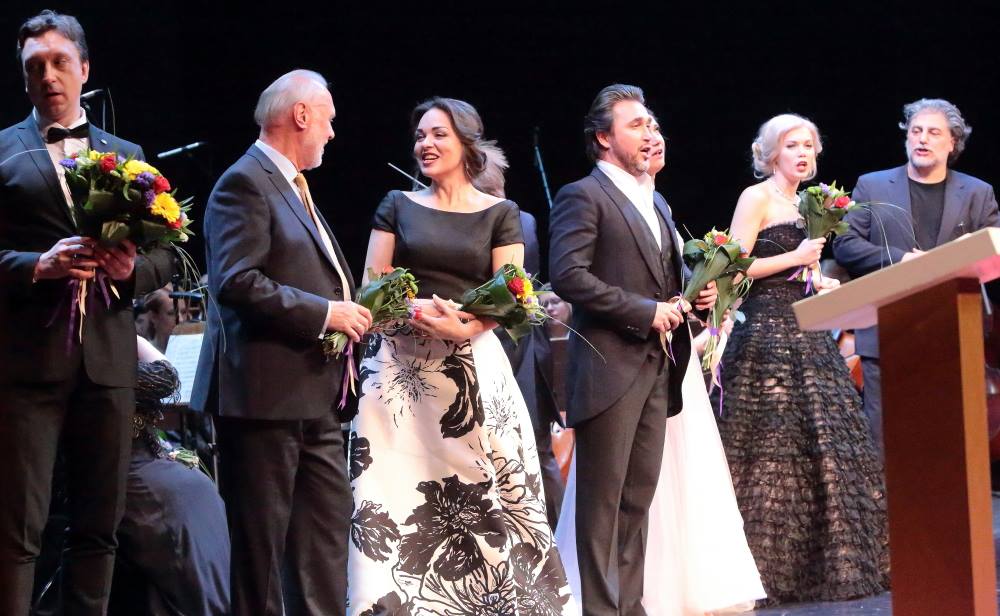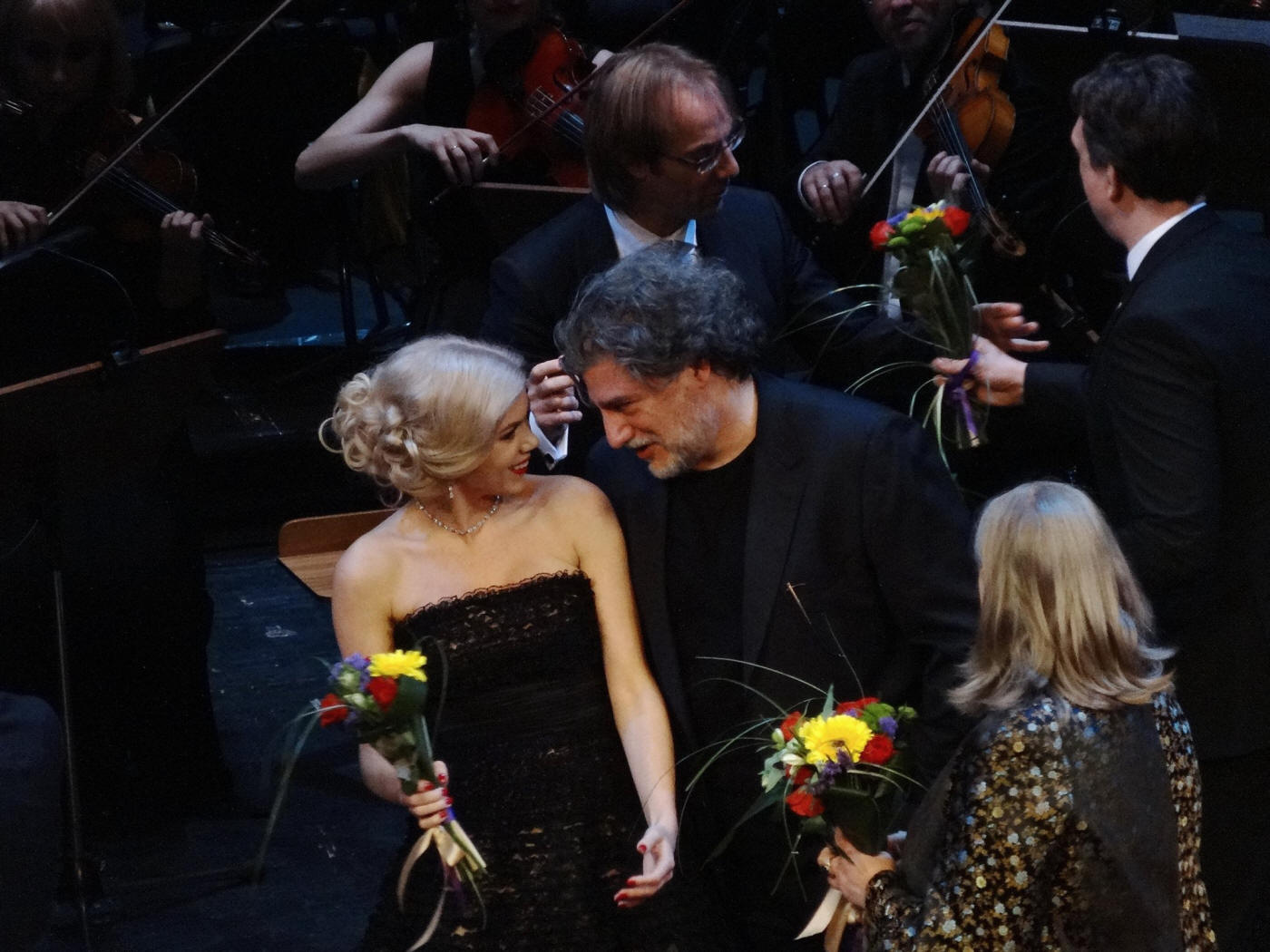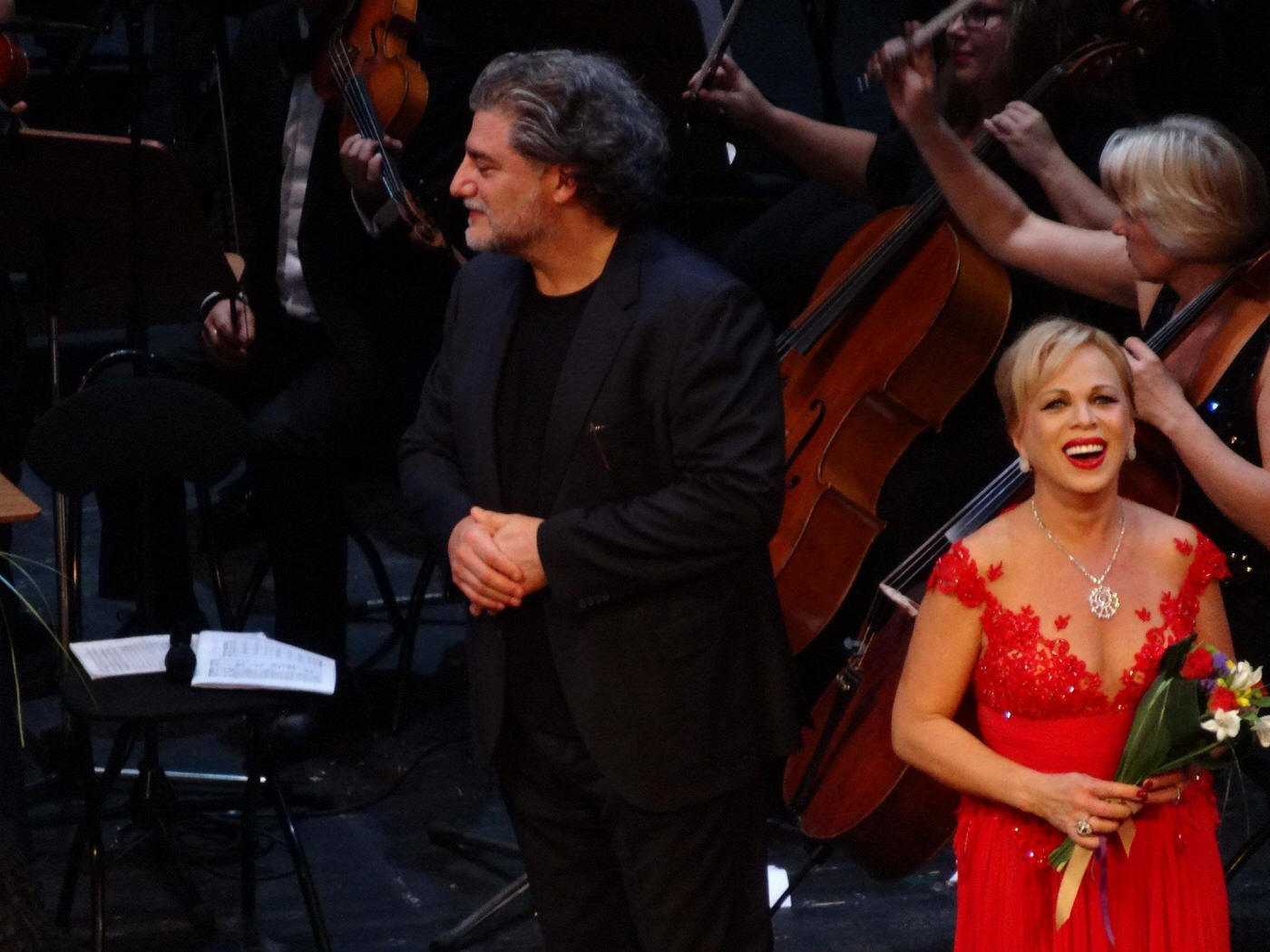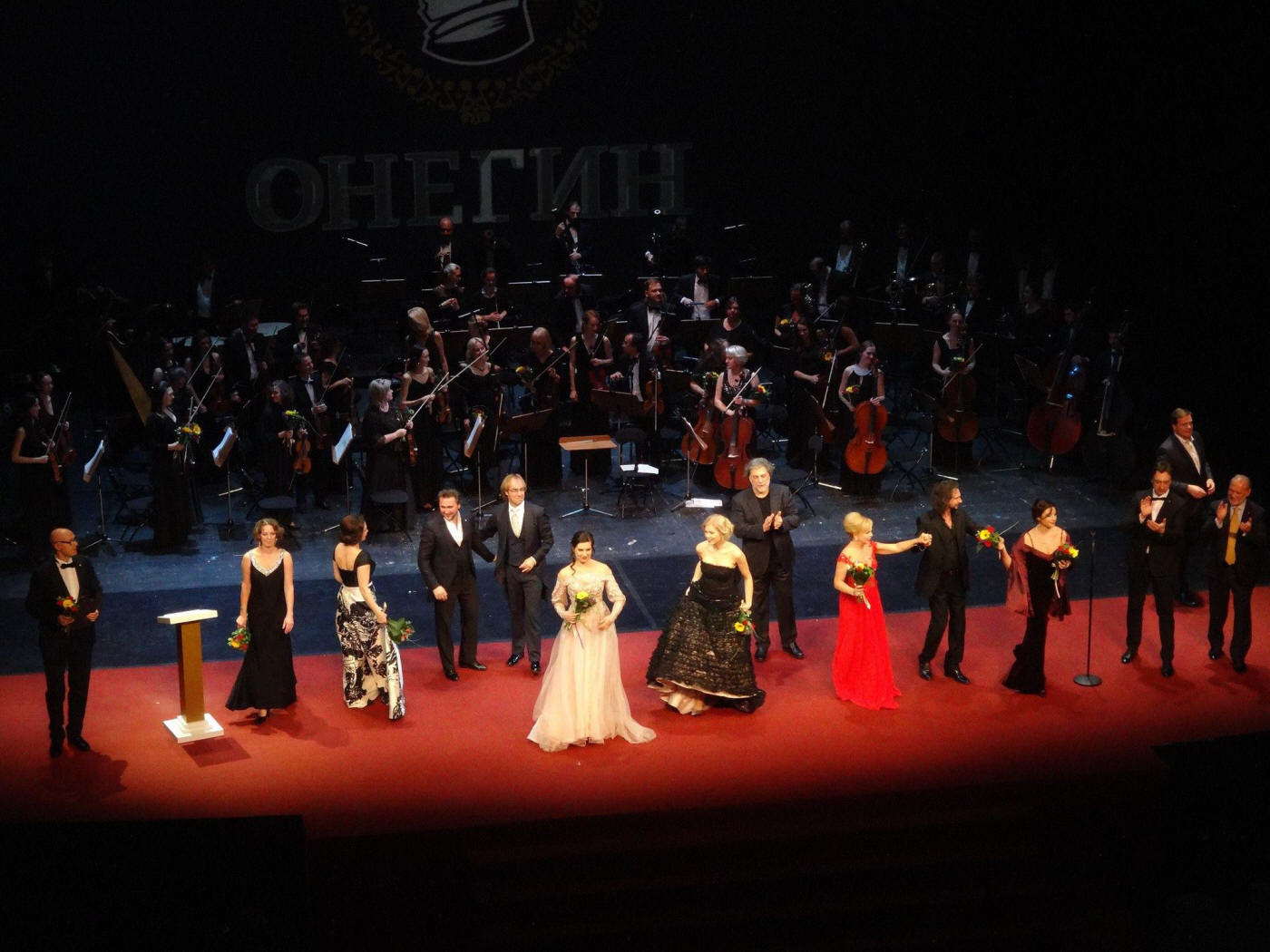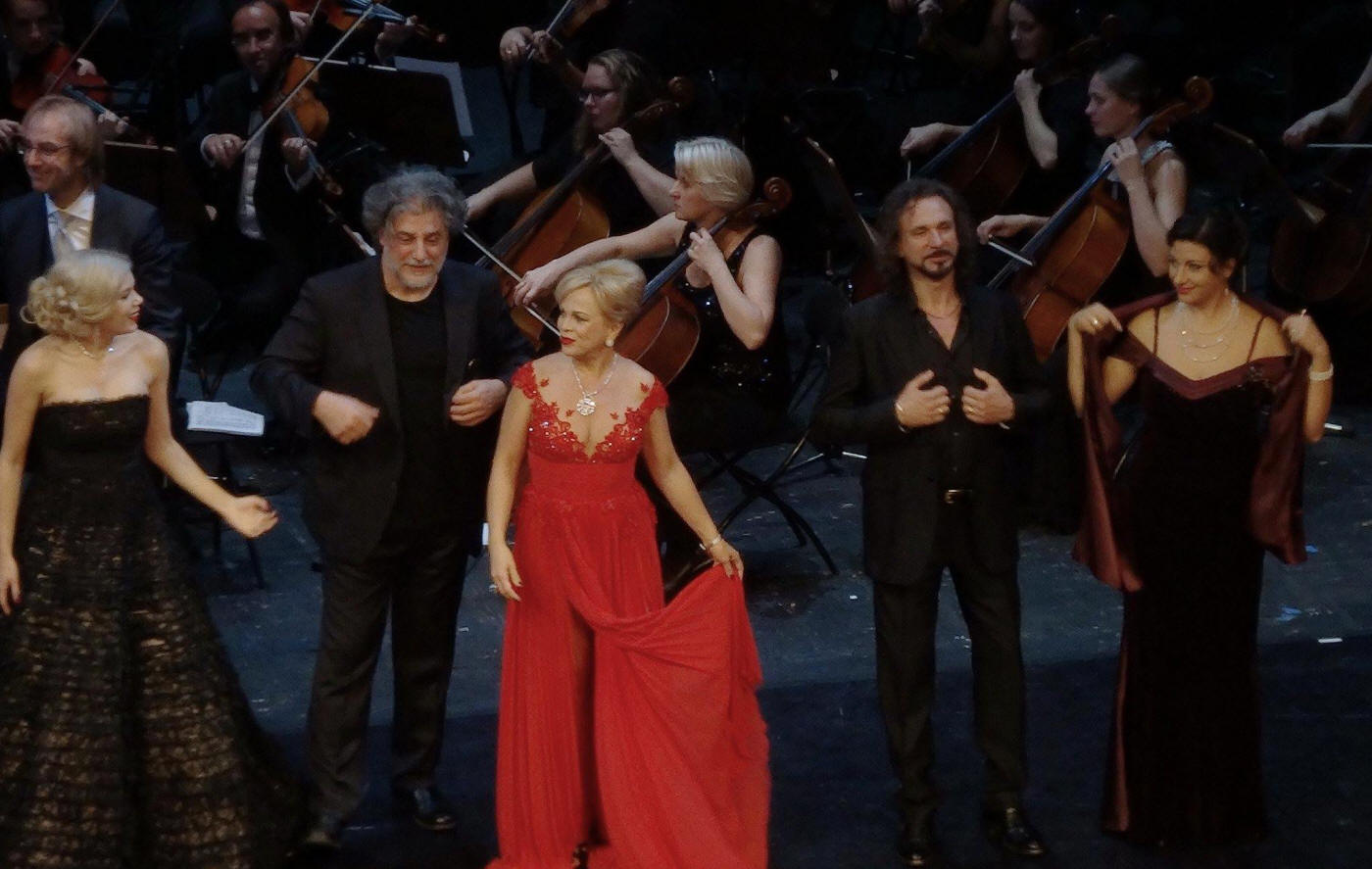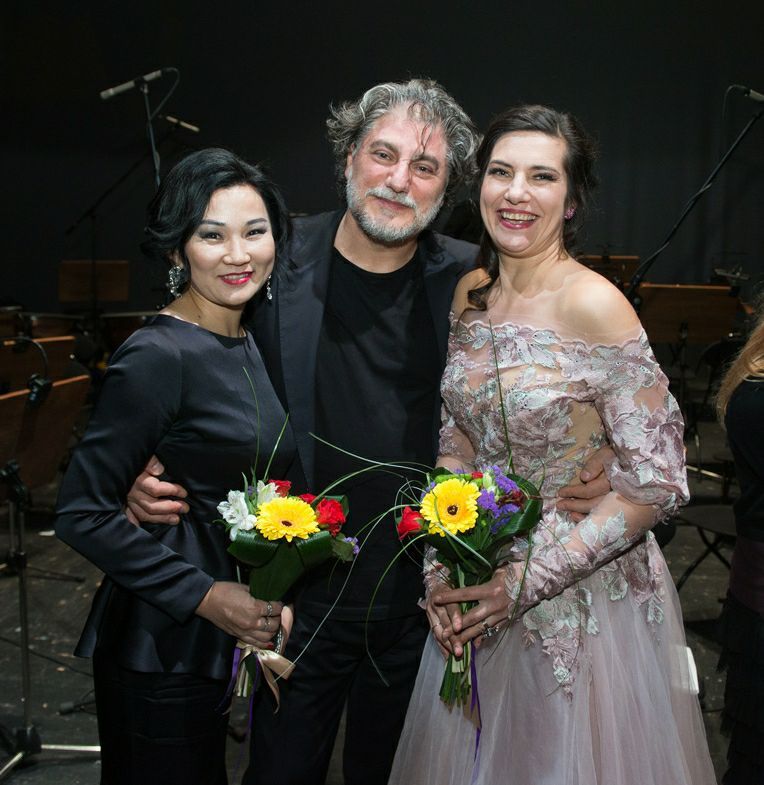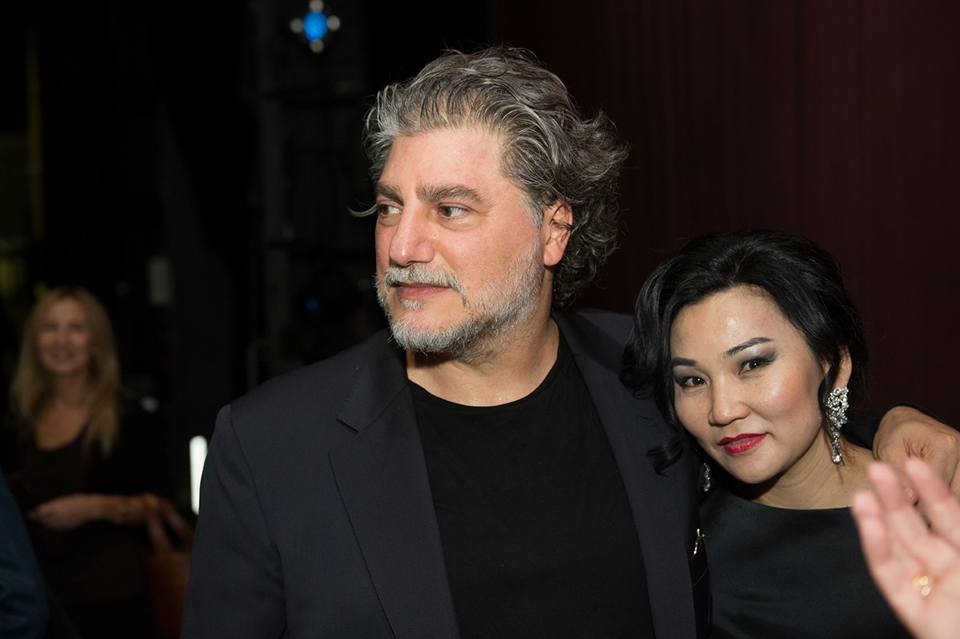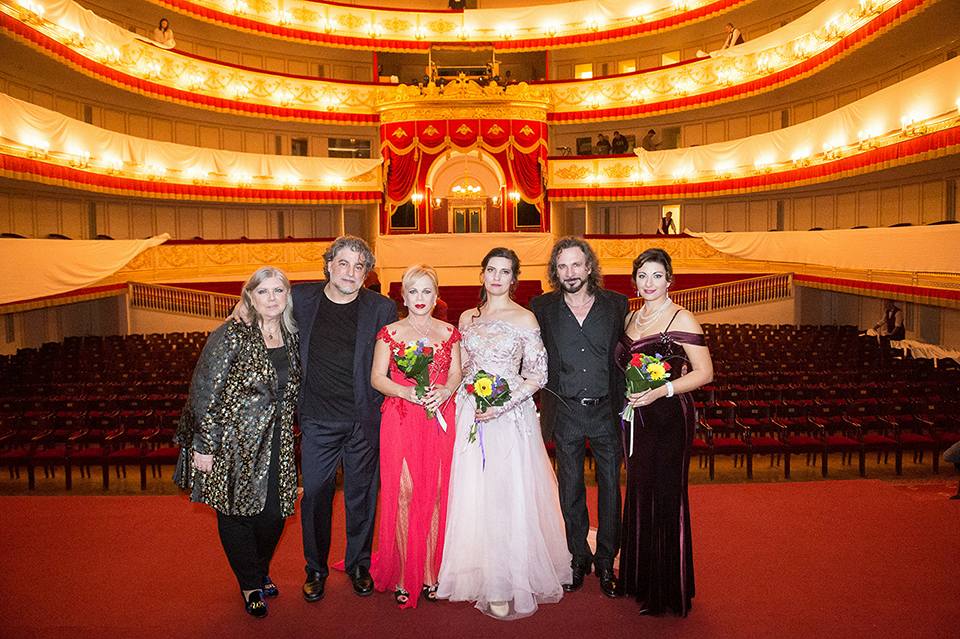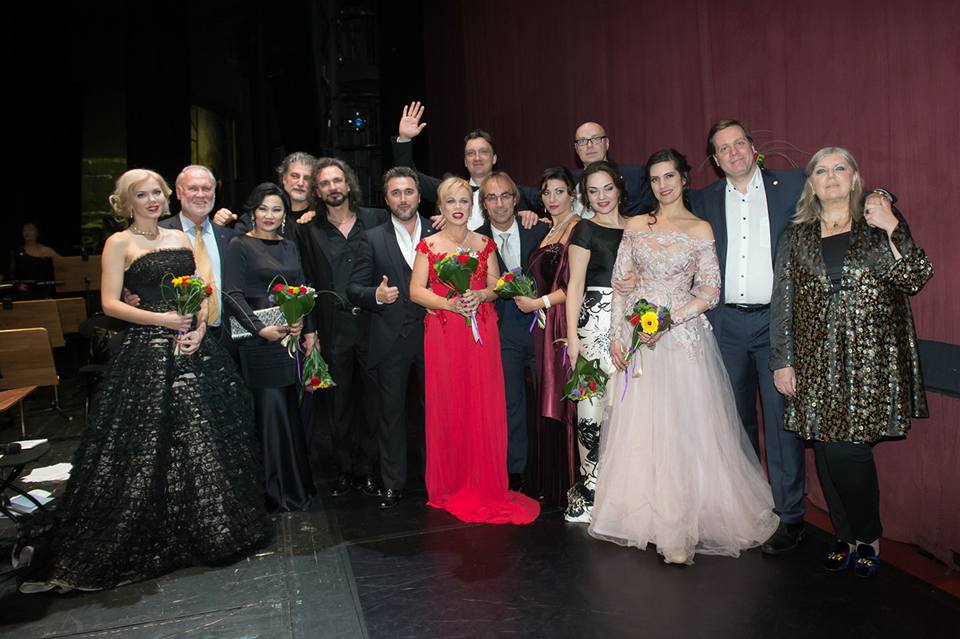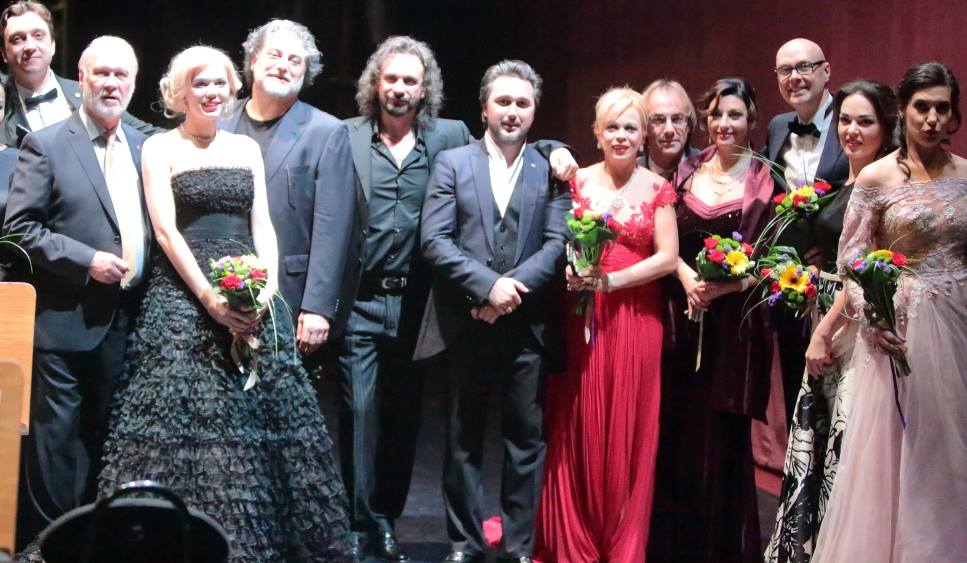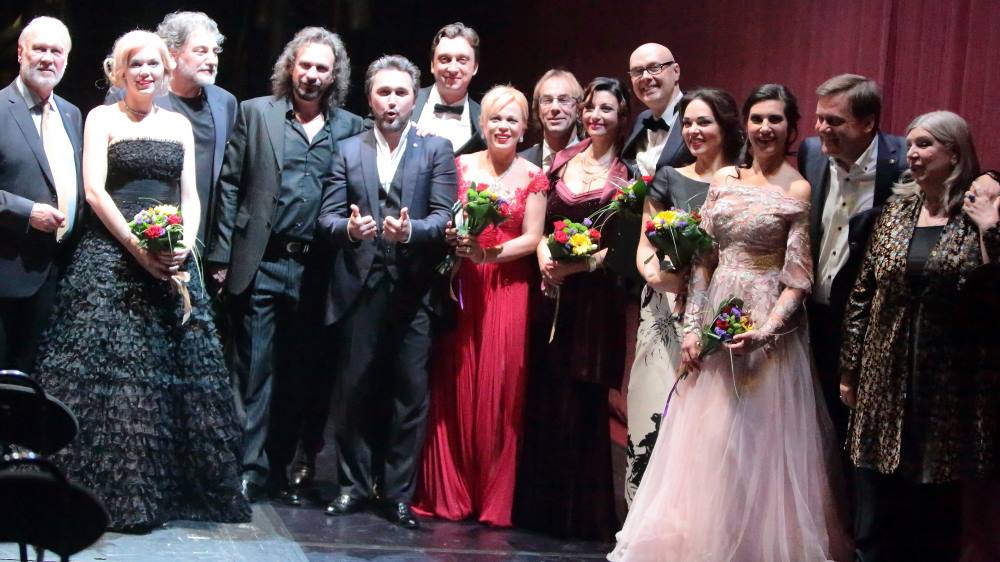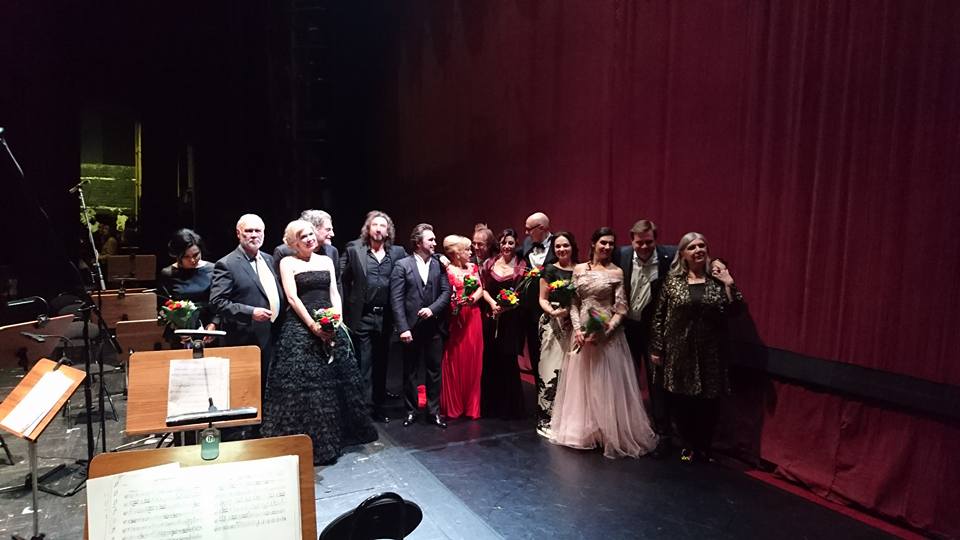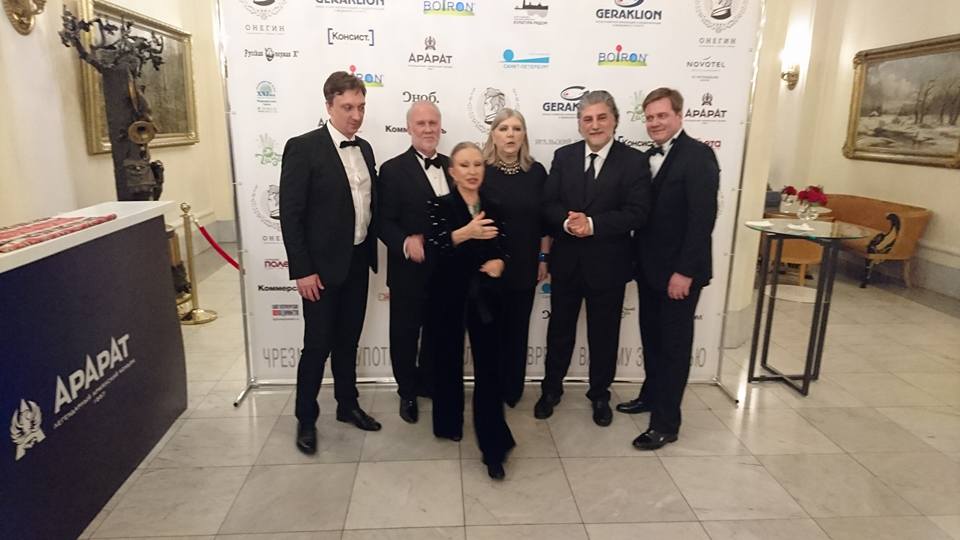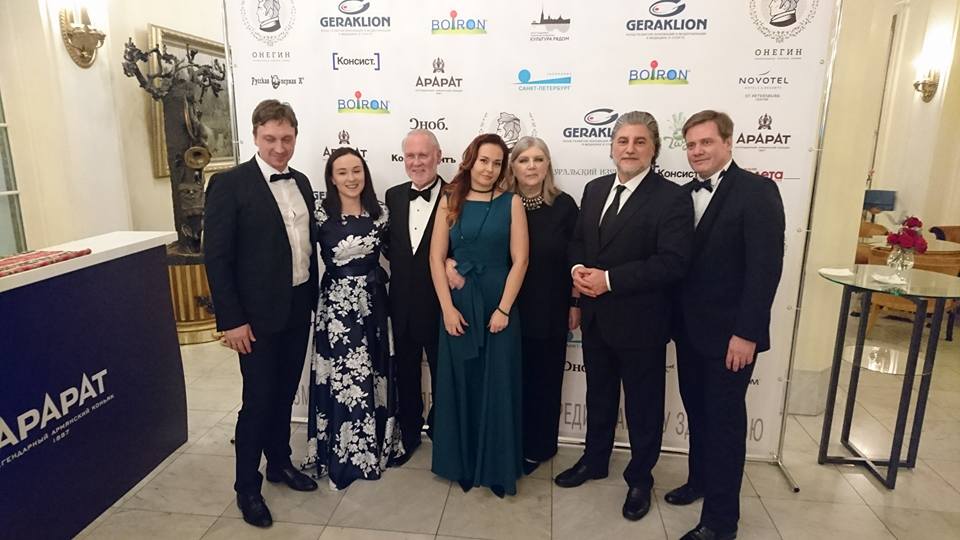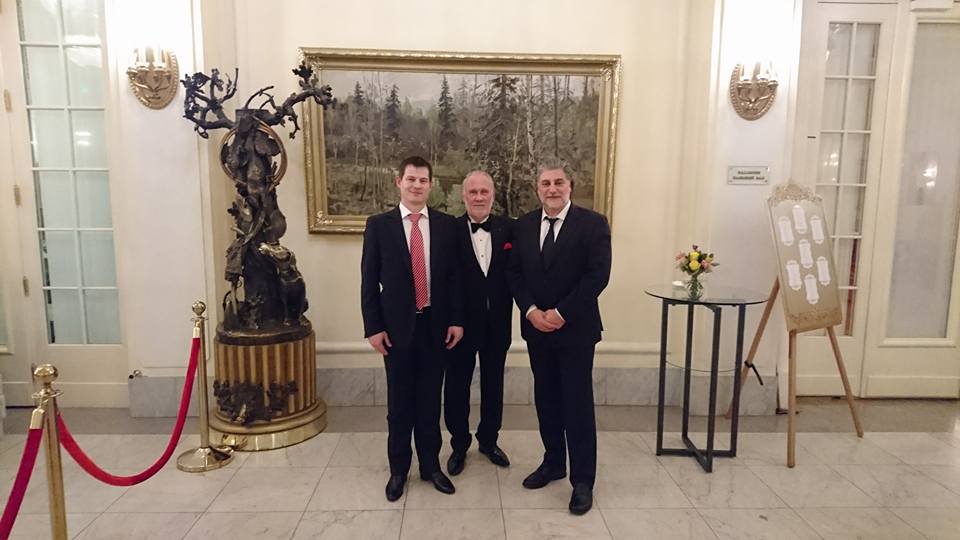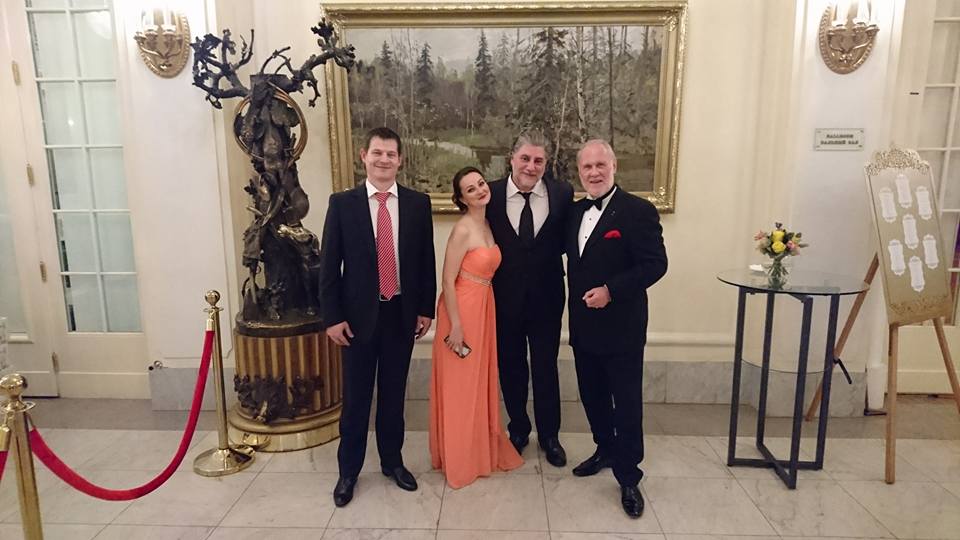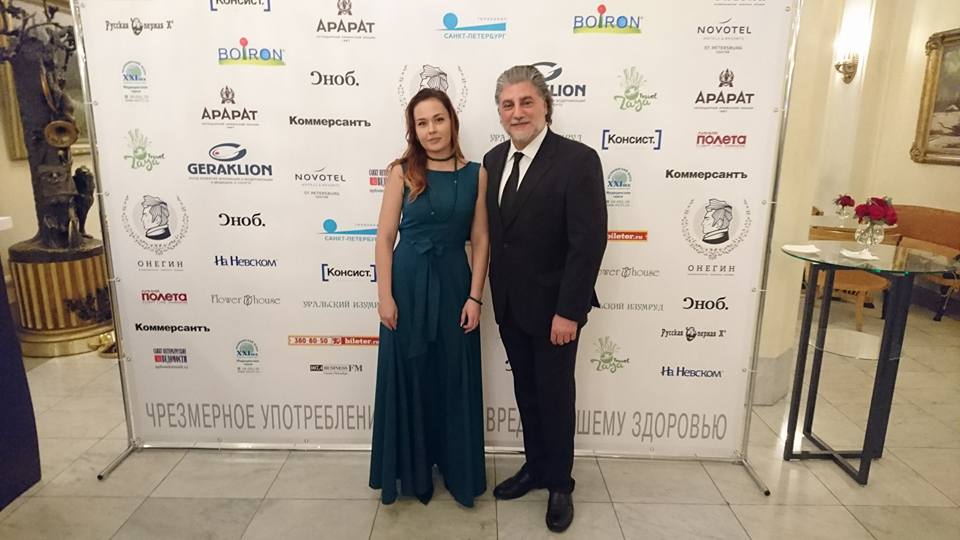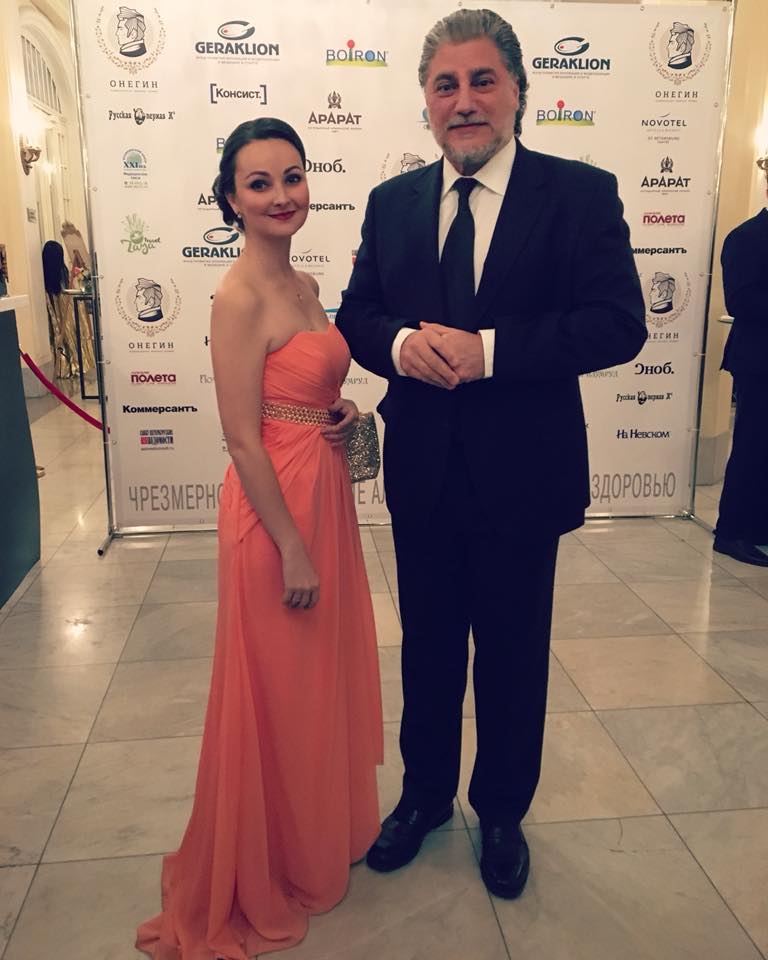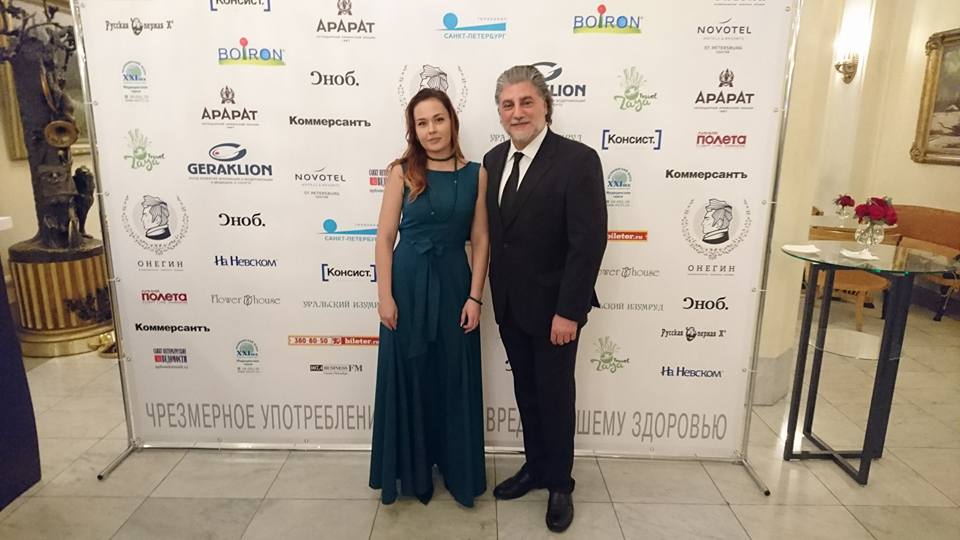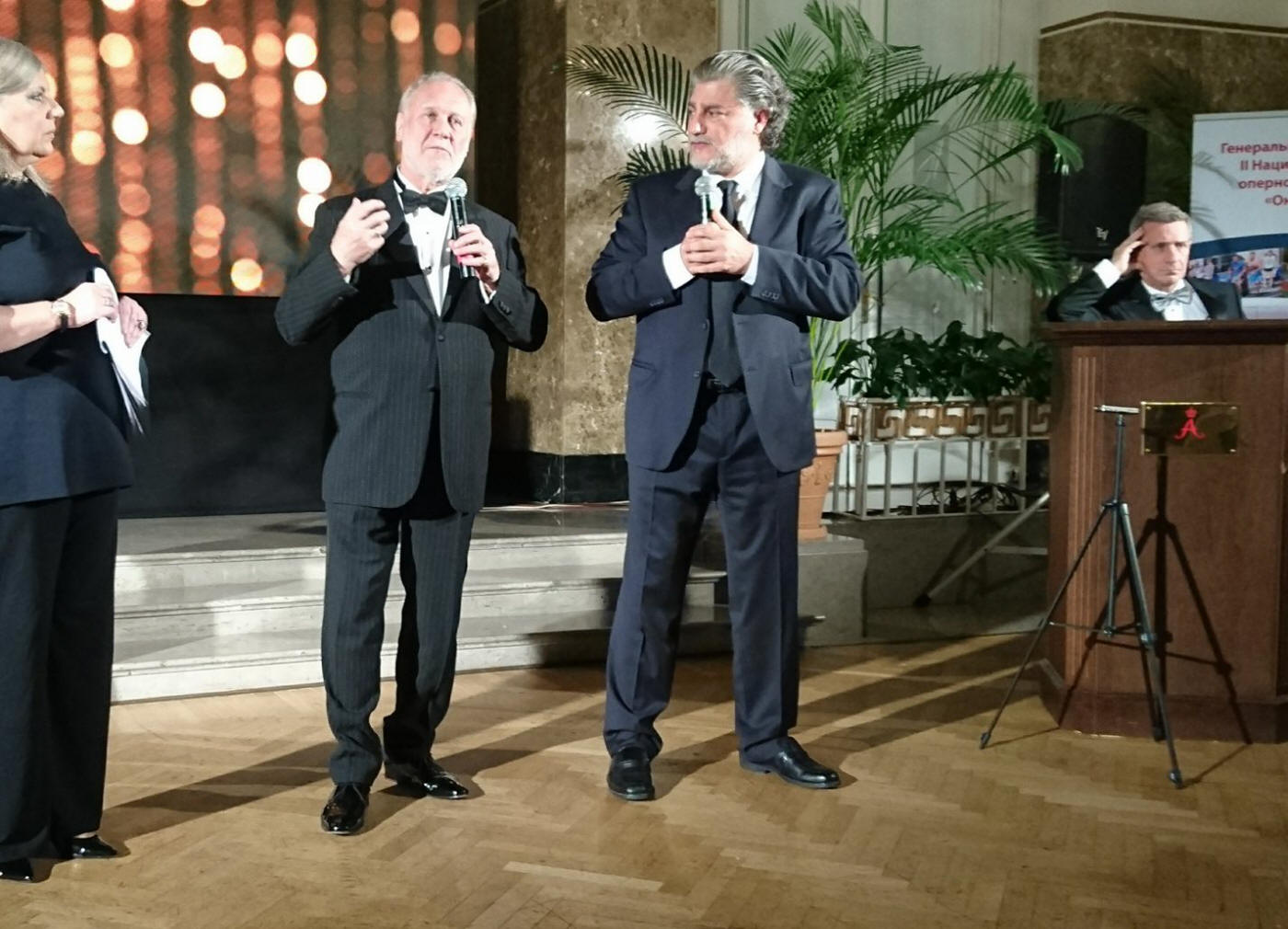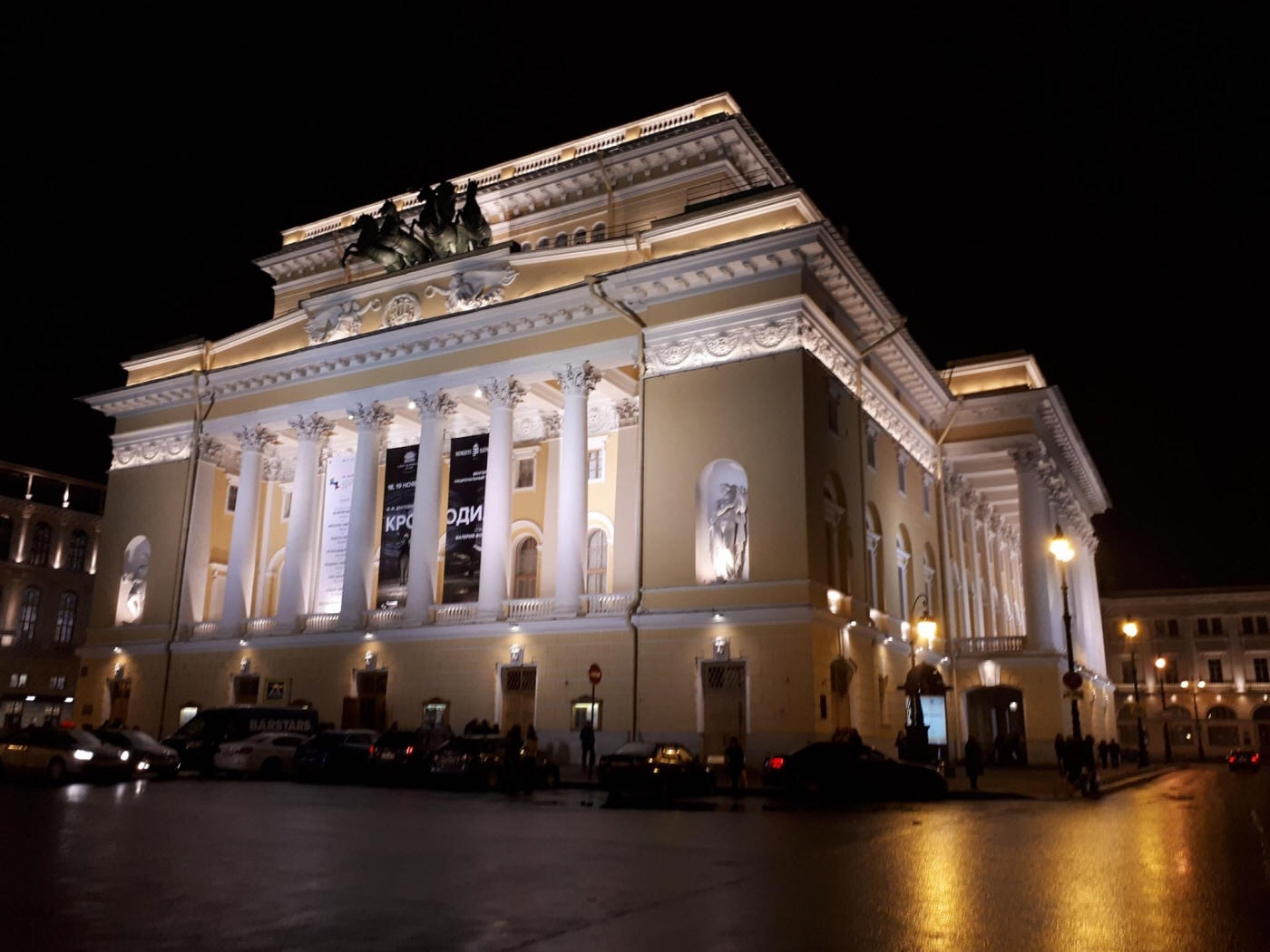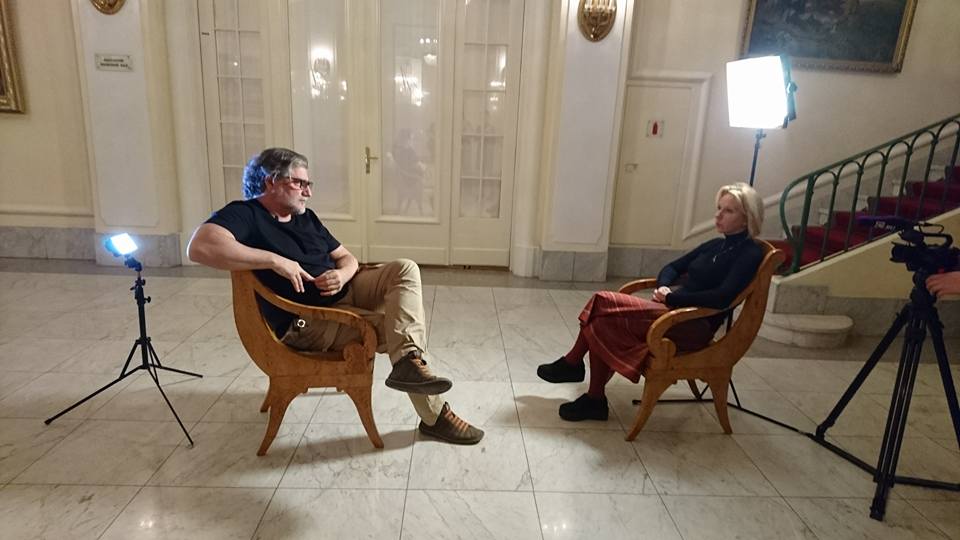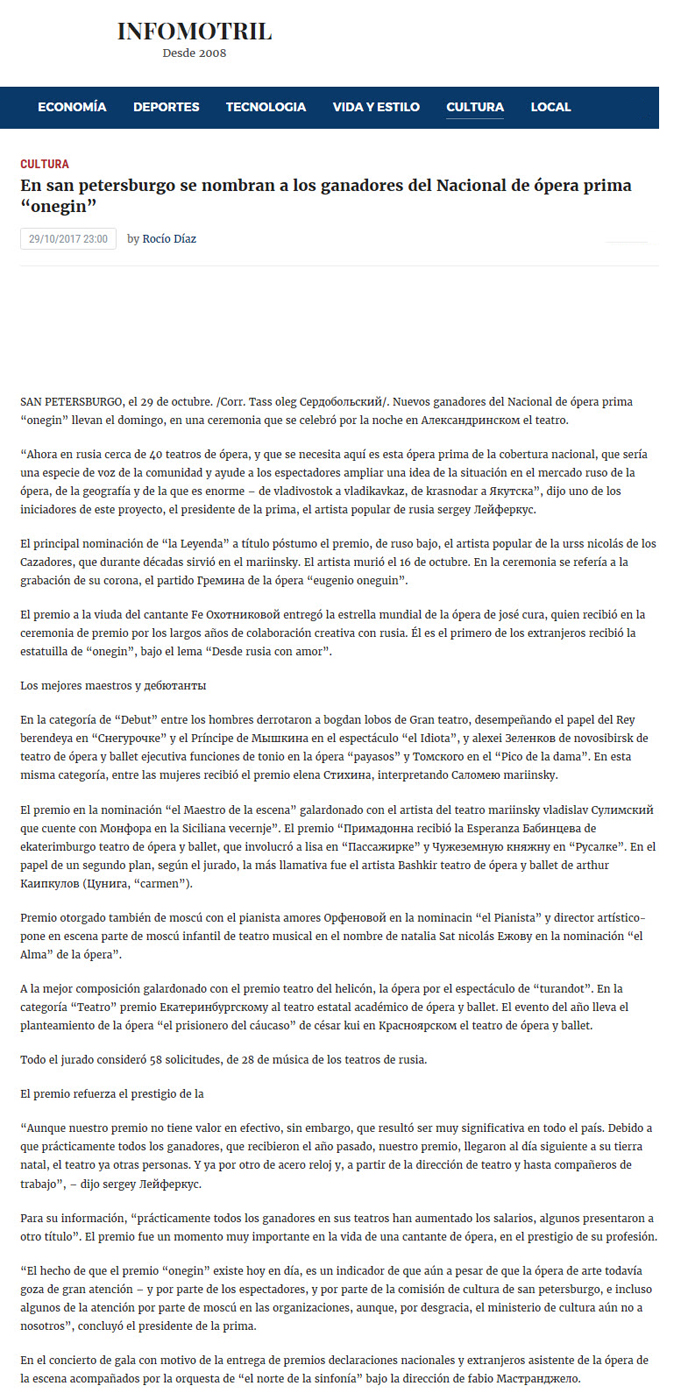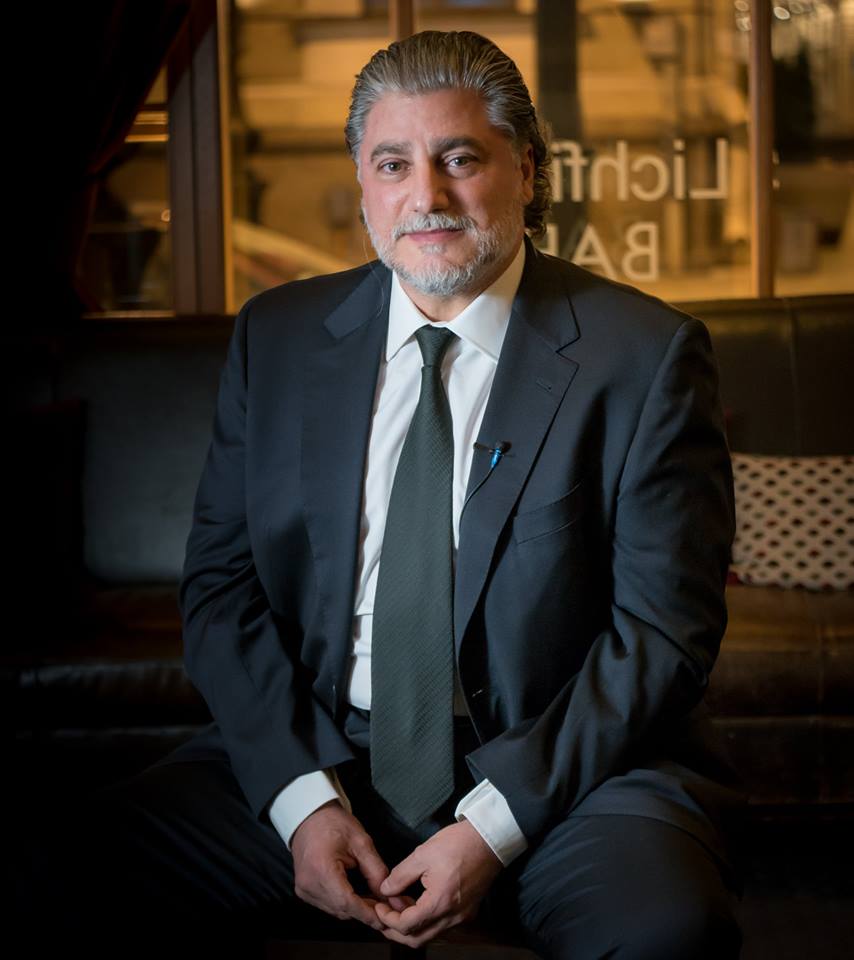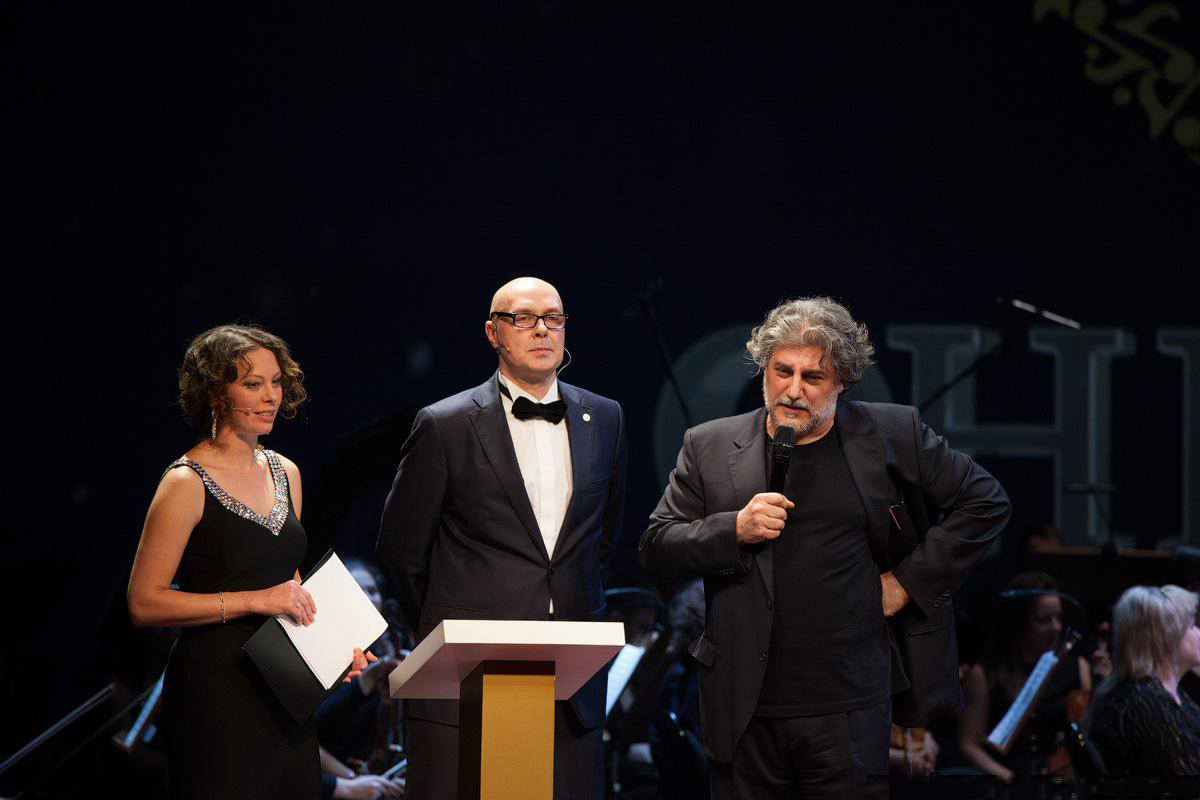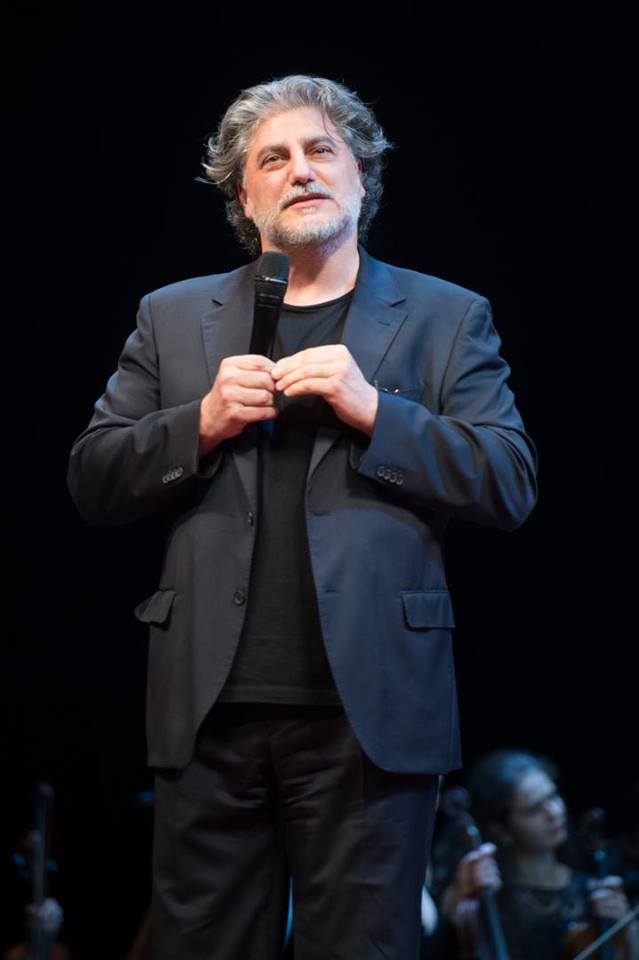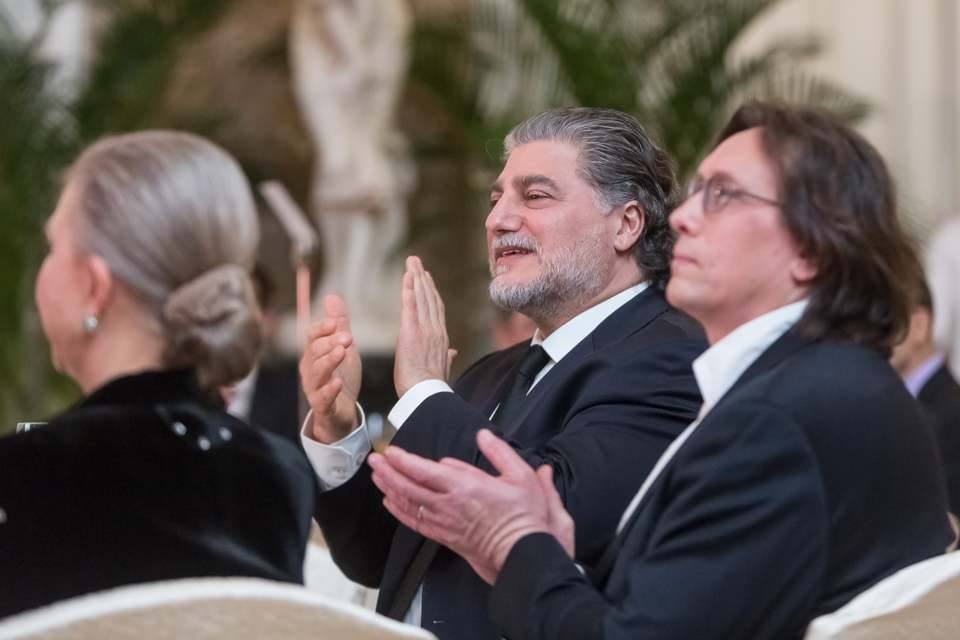 Ljuba Glazkova: The men I love - my husband Vadim, Josť Cura and Vera Leyferkus.
"Charity Gala Dinner Onegin" St.Petersburg, Russia, 28 October 2017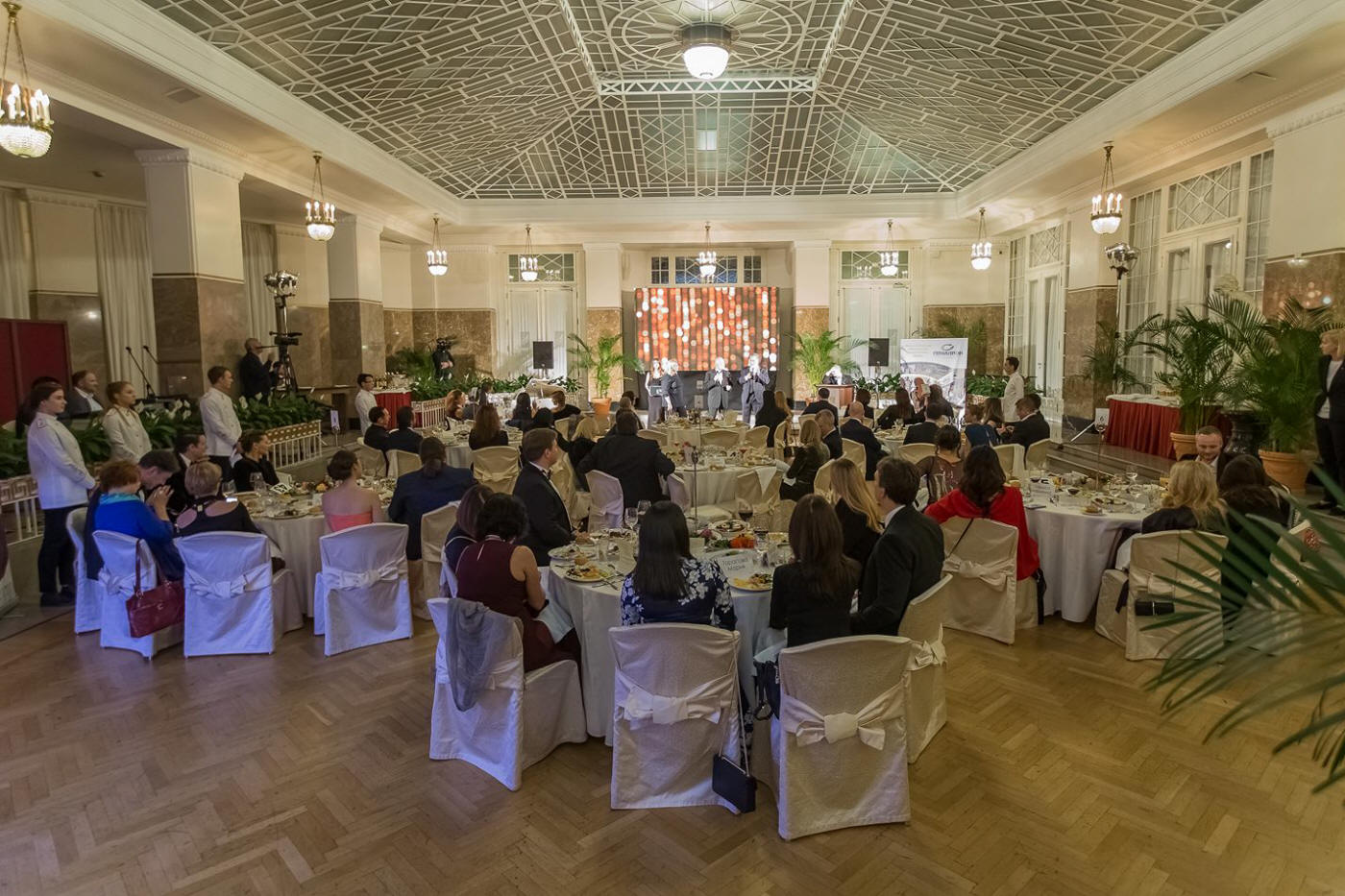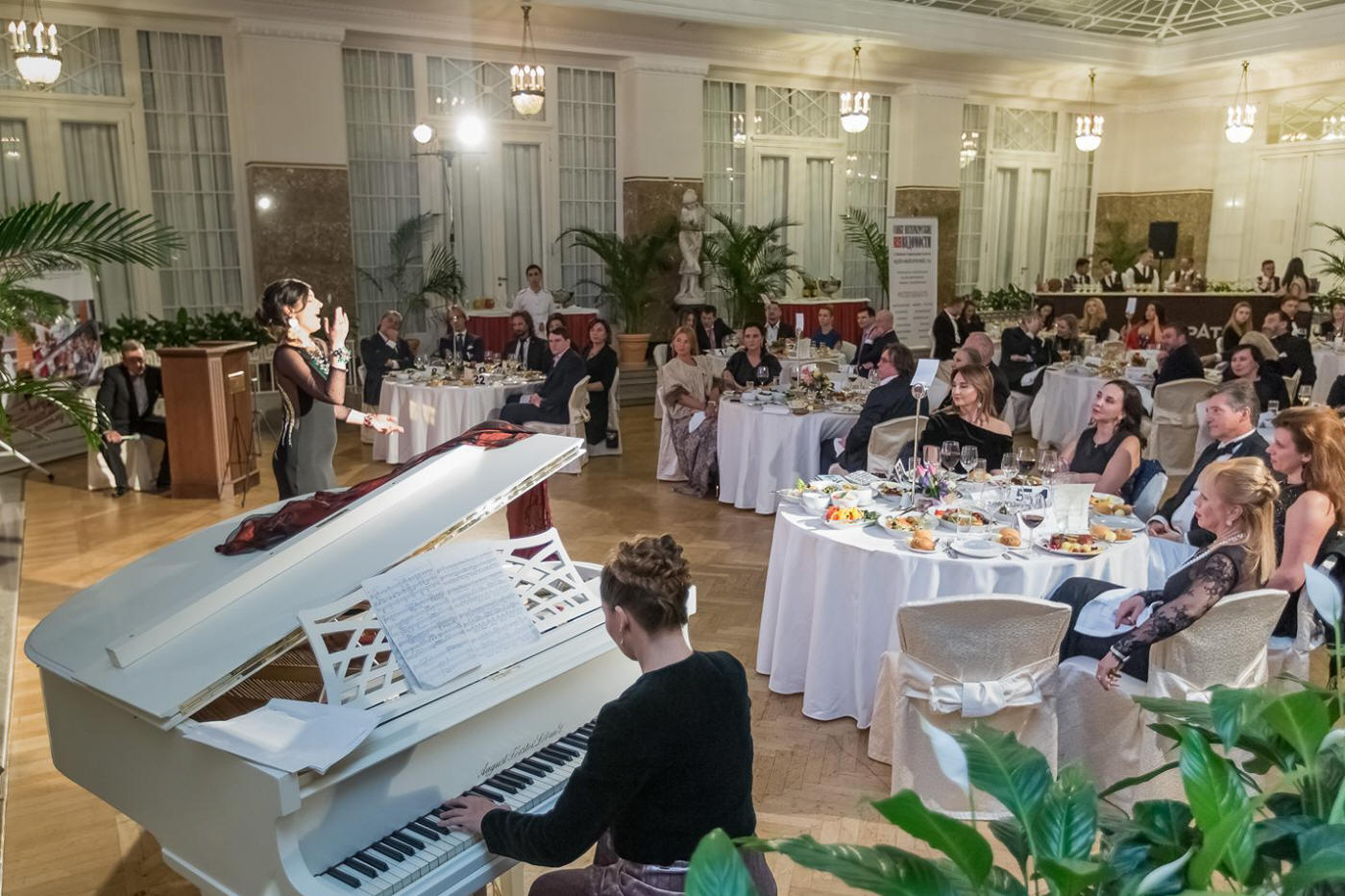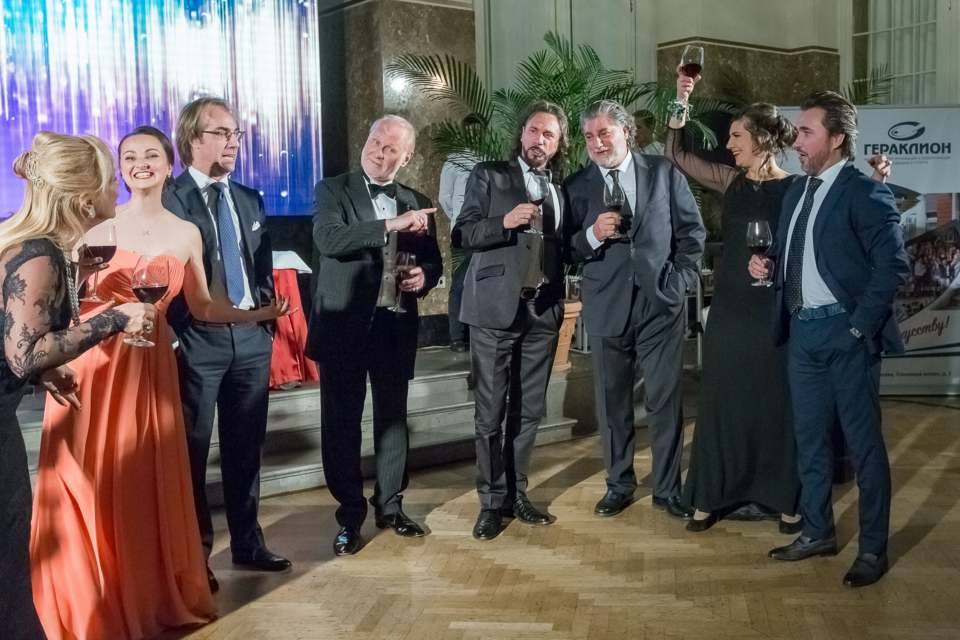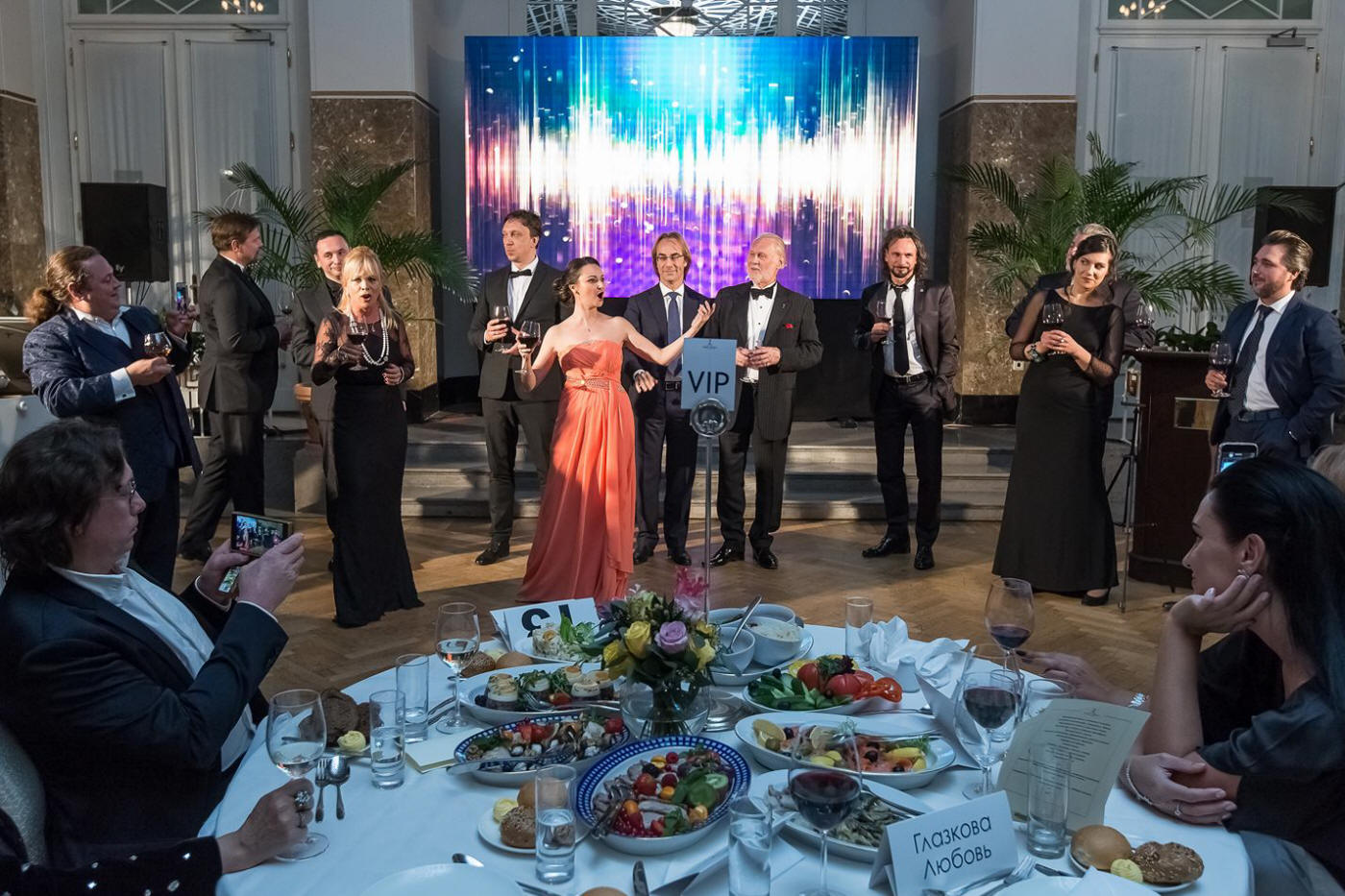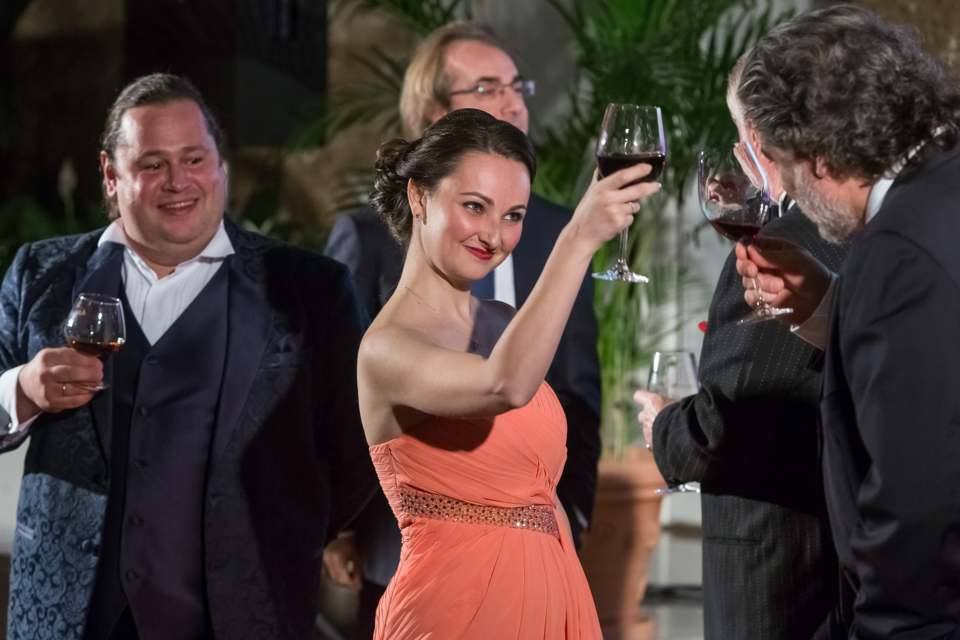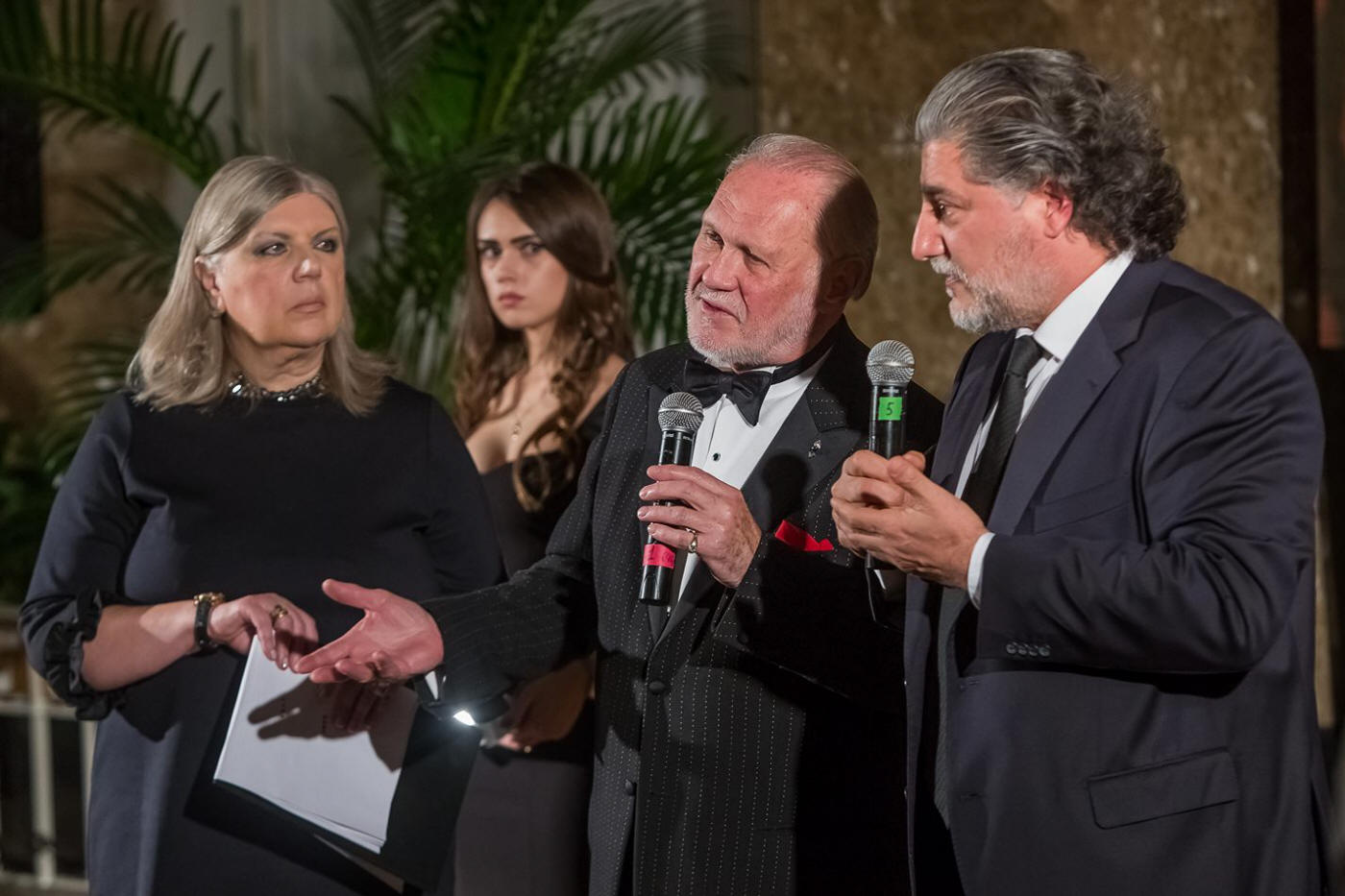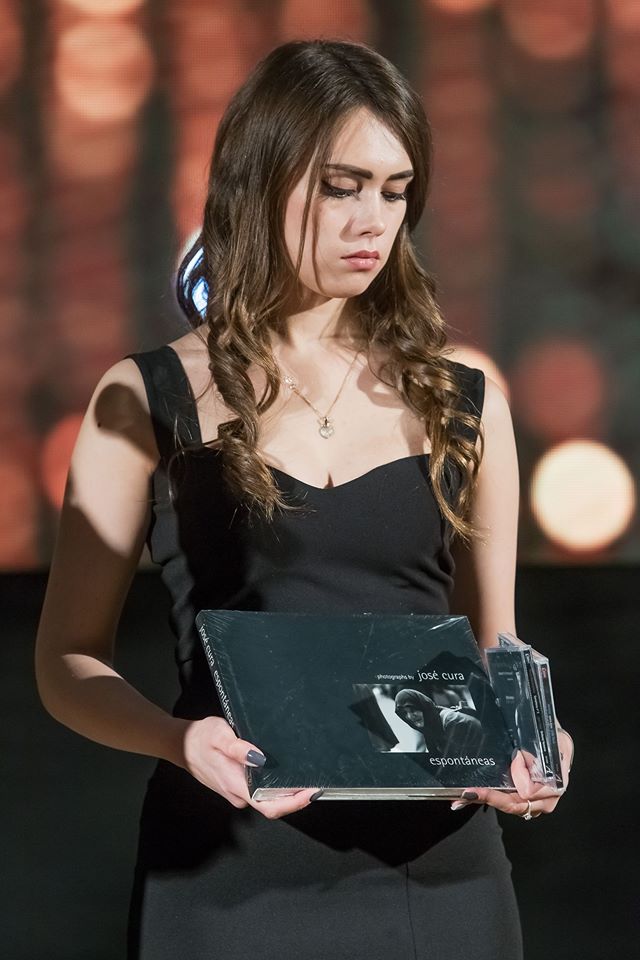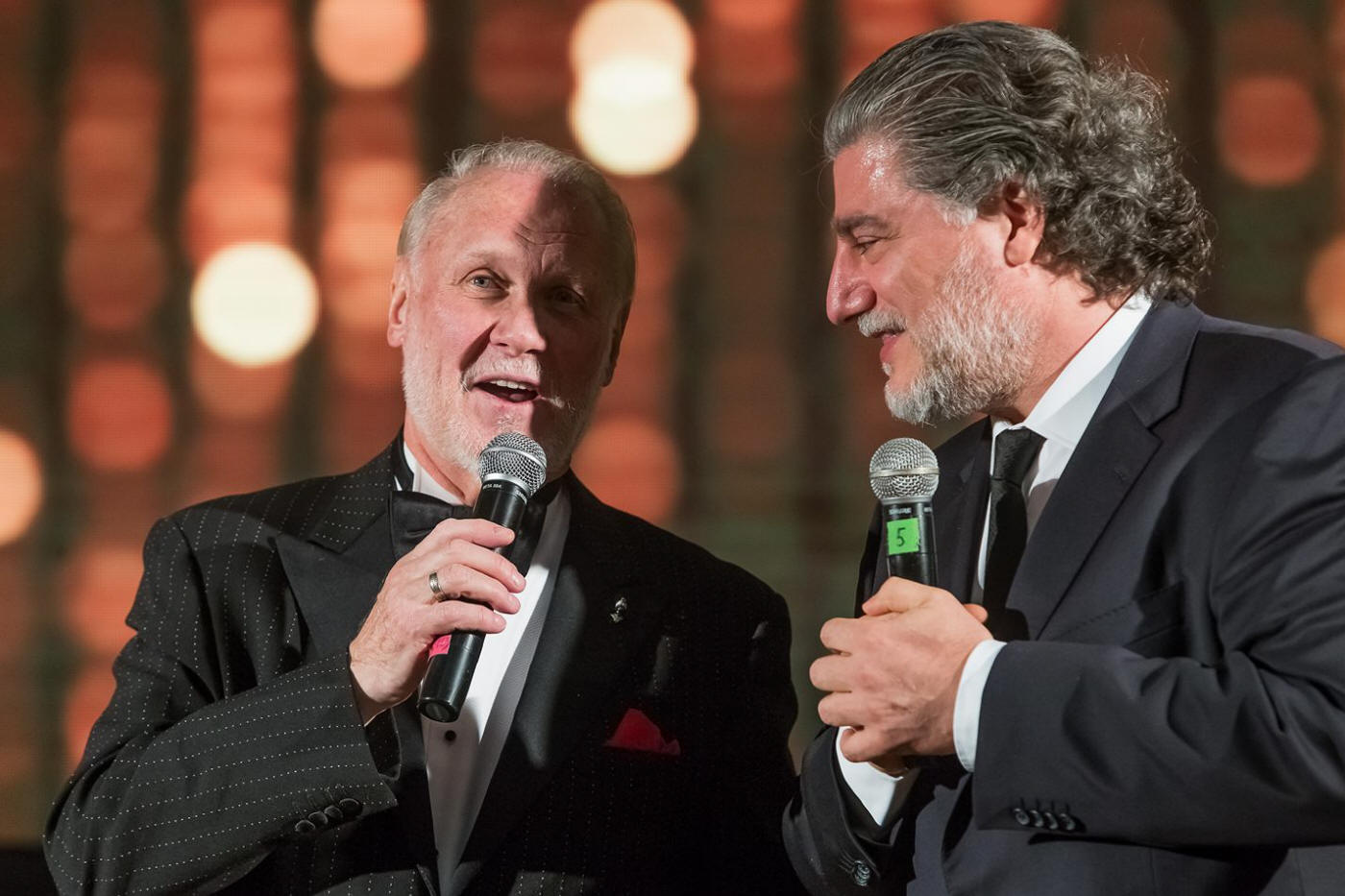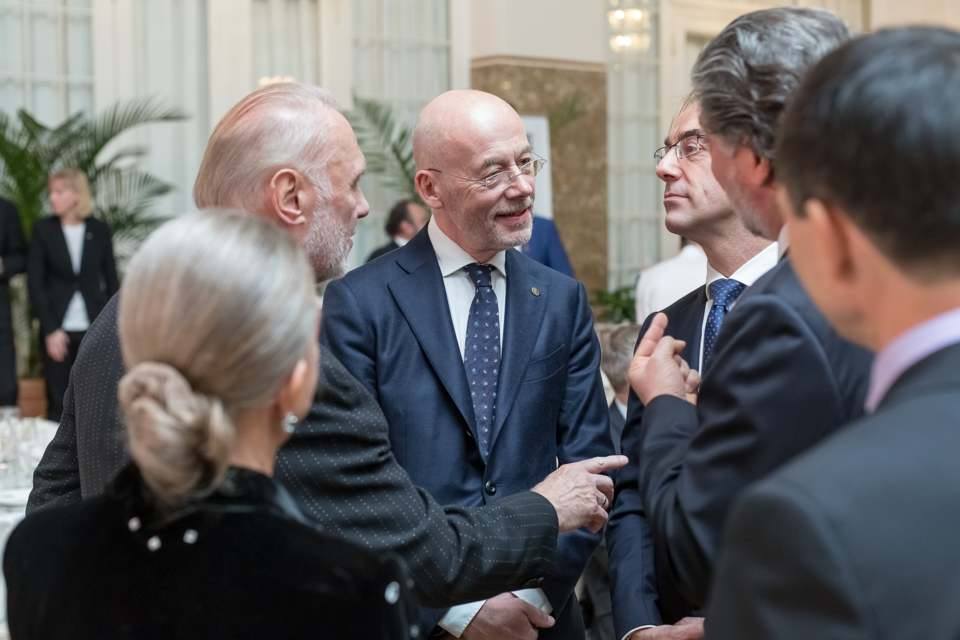 The Elite of stage and management. Jose Kura, Fabio Mastrangelo, Paul Mo, Sergei Lejferkus. And the most beloved man - Verochka Lejferkus. (Ljuba Glazkova)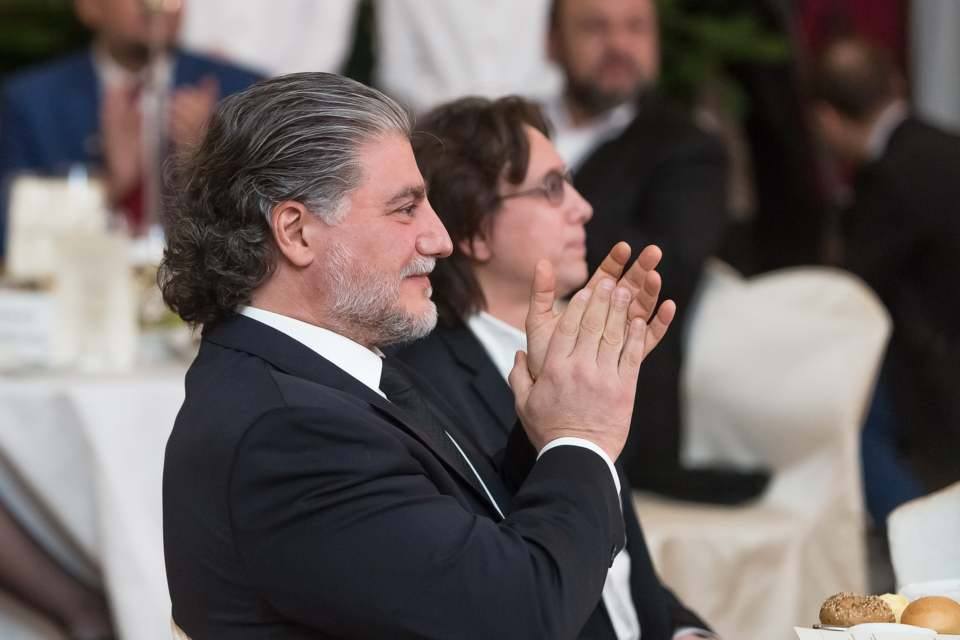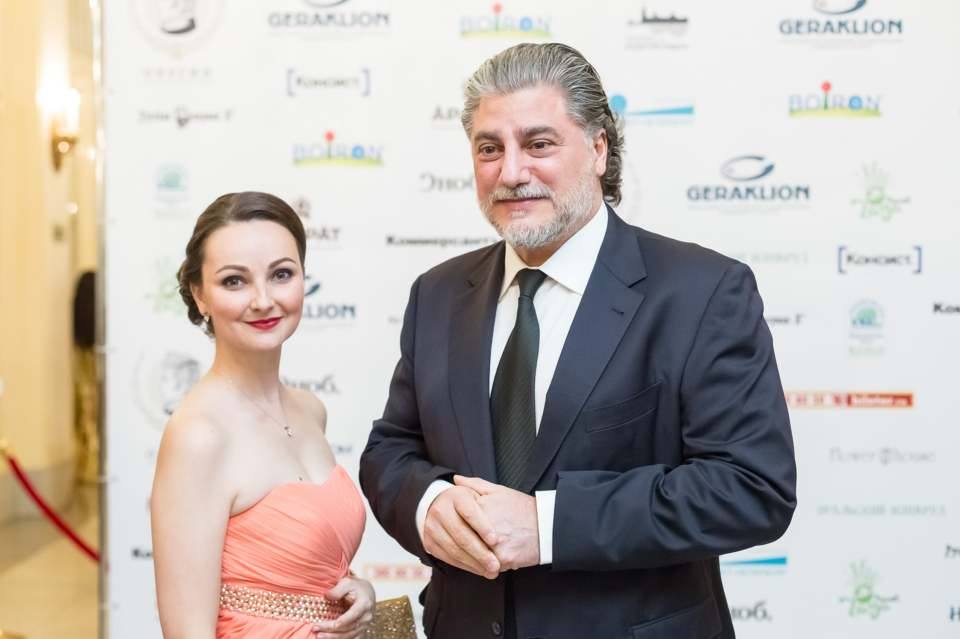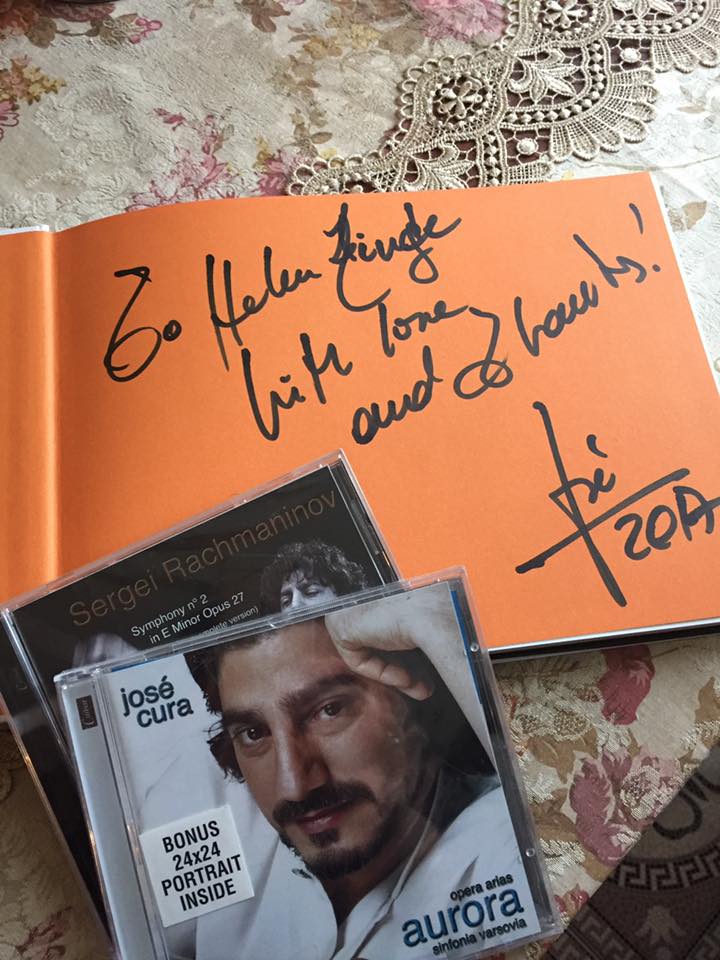 From Maestro Jose Cura-unique album of photos and rare recordings... great memories!
Thank you dear Jose Cura for a great gifts!
Last Updated: Friday, November 24, 2017 © Copyright: Kira